Jim Davidson wins Celebrity Big Brother 2014
Jim Davidson wins Celebrity Big Brother 2014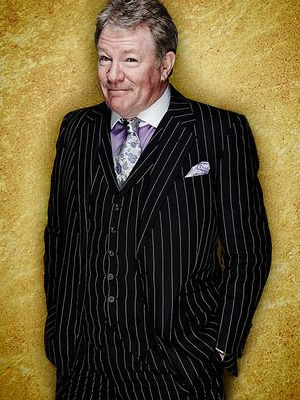 Stand-up comedian Jim Davidson has won the 2014 series of Channel 5's Celebrity Big Brother, by a popular public vote.
Whilst in the reality television house, he formed a perhaps unlikely but close bond with N-Dubz rapper Dappy, who came second.
Speaking to presenter Emma Willis - who described the comic's appearance on the series as "very truthful, very honest" - after being unveiled as the show's winner this evening, Jim said his victory was "overwhelming; all the people here, cheering - it's just overwhelming, it really is".
Davidson first came to prominence as a stand-up comic with a range of impressions on 1970s TV talent show New Faces. He came second place in the series he appeared in, losing by just one point.
In the 1980s he starred in Thames Television sitcom Up The Elephant And Round The Castle for three series, and a further four series of its sequel, Home James!, in which he played jack-the-lad south London resident, Jim London.
The 1990s saw Davidson begin a hugely successful career as a light entertainment television presenter. He hosted 14 series of snooker game show Big Break on BBC One from 1991 to 2002, as well as seven series of The Generation Game from 1995.
However, despite continuing to tour and perform successfully to a dedicated fan-base across the United Kingdom, and for British Armed Forces across the globe, the comic has been seen by some as a controversial figure over the past decade.
Davidson became characterised as sexist, homophobic and racist due to a number of comments made over the years, and the near-the-knuckle nature of some of his stand-up material.
He was further criticised by mainstream media earlier this month when, in a podcast published on his website, he defended his old routines as "cartoon racism", and affirmed that he "was never racist".
Talking about his attitude to competing in the series, Jim Davidson explained: "I thought, I'll stand my ground and just be me."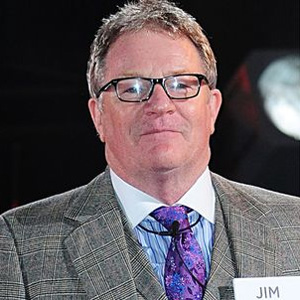 Discussing further his decision to appear on the programme, he said: "I should've gone in last year but I was unavoidably detained. I thought 'should I have a go?', I thought 'no, I don't wanna do this really', but then the kids get at you and the mates get at you, and the people in the pub. I thought, you know, to hell with it, I'll give it a go, what's there to lose? I never thought I'd get here [as winner] in a million years!"
Davidson was referring to allegations of historical sexual assault made in the wake of the Jimmy Savile scandal, which saw him detained and questioned by police in the week preceding Celebrity Big Brother 2013. No charges were made and investigation into the comic ceased during the summer.
Referring to the allegations, Davidson told presenter Emma Willis: "I didn't particularly like accusations made against me. I'm slightly damaged because of that. I decided to take no shit anymore from anybody. All you've gotta do is be truthful.
"Truth will conquer all, that's what I kept telling myself. Truth will conquer all. Just be yourself."
Jim Davidson was awarded an OBE in the 2001 New Year's Honours list, for services to charity. He has long worked in support of the British Armed Forces, and founded the British Forces Foundation charity.
Here is a clip from Davidson's most recent stand-up DVD, 2009's If I Ruled The World - Live:
Share this page