Jason Manford has appeared in the following 3 podcasts published by British Comedy Guide: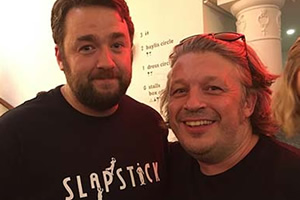 18th October 2016. 31 minutes
AIOTM Audio Extra 2: Richard's usual plan to write AIOTM at the last minute very nearly comes unstuck, when he is betrayed by the thing that he loves. But somehow...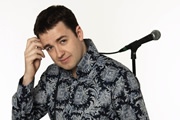 16th December 2013. 61 minutes
Effortlessly charming observationalist Jason Manford is arguably comedy's Mr Accessibility. With a touring schedule designed to cover the entire country, we investigate the motives and consequences of his workaholic approach...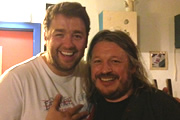 26th August 2013. 58 minutes
RHEFP 2013 #25: Jason Manford and Wayne Mazadza - The Final Curtain? After 75 mostly audible hours of entertainment Richard is hanging up his badger sporran and relinquishing his monarchy...