We chat to London Hughes about her entertaining online sketch series No Filter...
Hi London. What is your series about?
No Filter is an online sketch show. I've written 25 sketches, all brutally honest. Every sketch is based on a real feeling or moment I've had in my 26 years on this Earth. Topics range from getting someone else's sex sweat in my eye to facing peer pressure when crossing the street.
Why that title?
I asked my Twitter followers to describe me in 2 words, and they came up with 'no filter'. It's a perfect name for the series because I wrote every sketch with no filter - I didn't mince my words, sugar coat anything or make it more palatable. What you see is what you get with me, and that's how I felt the series should be.
What was your inspiration for creating the series?
One of the reasons I decided to write No Filter was because I kept finding myself looking to American comics for inspiration. I love Broad City, Lena Dunham, Mindy Kaling and Amy Schumer, and I feel like US female comics are allowed to shine, they can get away with being rude, loud, brash, fabulous, sexually open, sexy, young, self-obsessed, honest and female, but we haven't quite gotten to that level with women in British comedy yet.
Part of the problem stems from the fact that men still largely overshadow females in comedy over here; especially older men. It's as if female comics have been put in a box, and - even though we are accepted - we can't do anything too crazy. We're not allowed to really push boundaries; we need to 'stay in our lane'.
A comedian friend of mine, Grainne Maguire, summed it up perfectly when she said: "They give male comics a chance if they have potential, they give female comics a chance when they have experience."
Hence why, the ratio of young male comics getting a break to young female comics is absolutely ridiculous. Young women in comedy don't get their own TV shows, they barely get panel show spots.
There's a new generation of young exciting females out there that have a lot to say for themselves and I felt they needed a voice too. This show is for them.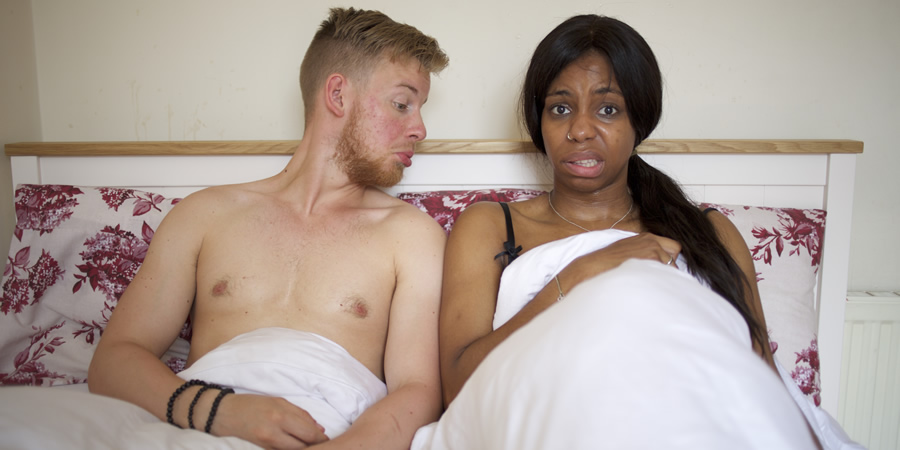 Why did you make No Filter an online show?
I made it for YouTube because I honestly didn't think any TV channel would be brave enough to show it; plus the perks of having total creative control and no content restrictions.
Is your name really 'London' by the way?
Yes! Although people rarely believe me! I'm always getting out my driving license to prove it!
Some of the content is quite adult, although you're also a CITV presenter. Do you have to try and keep the two careers separate, so kids don't see your online stuff?
Not really, I've been quite lucky. I've been doing stand-up for 7 years and kids TV for 5 and I've managed to keep both paths quite separate. Kids know me for CITV, teenagers know me for my earlier work on CBBC and adults know me for my comedy. Although some of the ruder No Filter sketches will have 'warning adult content' signs, just in case.
What were the biggest challenges in creating the series?
All the behind the scenes stuff. Writing it was easy, I loved it. The hard work came with finding the locations, the right cast and then of course the editing process!
So much of the comedy is in the edit; and I never put a sketch out that I'm not 100% happy with so sometimes it's a really long process. Luckily I've got a great team. TEAfilms are amazing. They work really hard to make sure every sketch is perfect.
The series does indeed look really slick... but presumably you don't have a TV-level budget? How have you made it look so good on screen?
I don't have a TV level budget at all; I pay for everything out of my own pocket. The production company I collaborate with - TEAfilms - make it look so amazing; they're so bloody talented! They're really good at bringing my ideas to life, I just show them a sketch on paper and they make it a reality.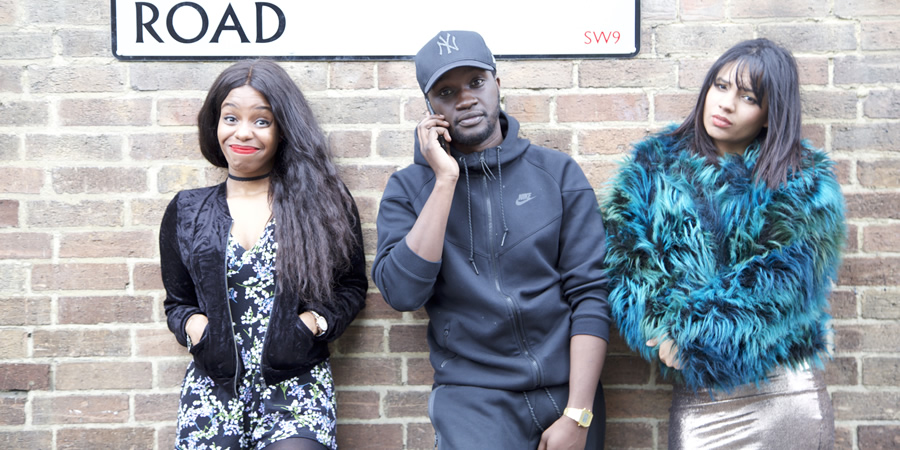 You star in all the sketches, but who else can we see in Series 2?
I've got a really juicy cast for Series 2. We have Holli Dempsey of Derek fame, she's also in the Dad's Army film and Channel 4's Aliens; also Red Madrell, from the Kidulthood franchise, Skins, and Channel 4's Cucumber; plus Kiell Smith-Bynoe who stars in BBC Three's new #HoodDocumentary; to name but a talented few.
What's next for you?
Well, now that Series 2 is out of the way we're going to have a break for the summer and then start on Series 3. We've got 15 sketches (3 series) left to film, and each series gets bigger and more challenging so there's a lot of work to do.
Apart from that I'm keeping very busy, as well as CITV I'm currently working on several projects for BBC Three, E4 and Radio 4, as well as developing my own sitcom. I've also just started writing my first one-woman show.
A new episode of 'No Filter' is launched online each Sunday at 6pm. Watch previous sketches