PRU cast
Tom Moutchi and Kerry Godliman to star in BBC sitcom pilot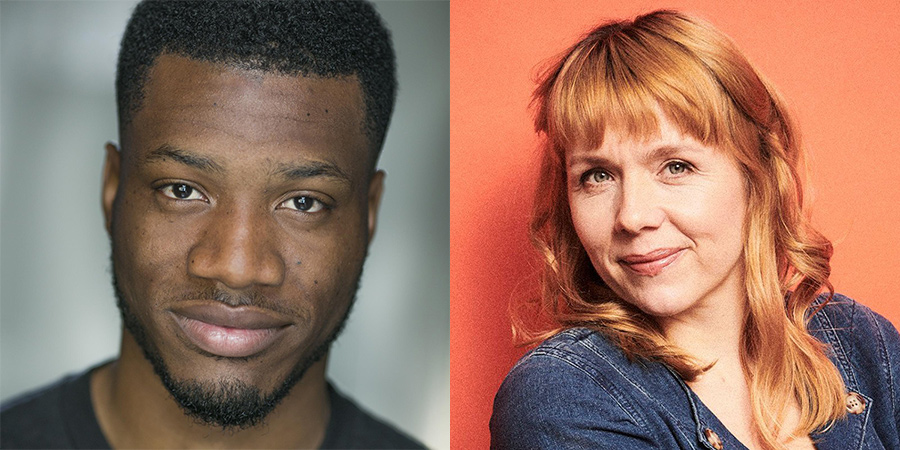 Tom Moutchi and Kerry Godliman star in PRU, the upcoming BBC sitcom pilot about unruly schoolchildren removed from mainstream education and put into a pupil referral unit.
Filming wrapped last month on the comedy, written by Alex Tenenbaum and Nathaniel Stevens, which is set to air on BBC Three and BBC One. In the 30-minute taster, Famalam star Moutchi plays a teacher looking after four "complex but seemingly self-destructive kids who say the unsayable and do the undoable".
Relative unknowns Pia Somersby, Jaye Ersavas, YouTuber Michael Boahen, aka MBbants, and Kosar Ali, breakout star of the film Rocks, play the four teenagers in the pilot, which is directed by Teddy Nygh.
Production company Fully Focused have posted images of the cast on their social media.
Tenenbaum, Stevens and Nygh all have experience of working with young people in referral units. Fully Focused is an organisation that helps young people from under-represented backgrounds enter the creative industries.
Speaking when the pilot was announced, executive producer Leah Henry said that the show will "look past the stereotypes of kids who can't behave and [showcase] the wit, charm, frenetic energy and beautiful chaos of young people from all walks of life".
Shane Allen, the BBC's head of comedy commissioning, described the script as featuring "terrific dialogue from sharply drawn characters in a world we haven't seen before in sitcoms - all imbued with truth, heart and hilarity".
However, BBC Three previously piloted Radges in 2016, set in a pupil referral unit in Scotland and written by stand-up Fern Brady.
Moutchi has starred in three series of Famalam on BBC Three and last year appeared in Chris Addison's Dirty Rotten Scoundrels remake, The Hustle.
Meanwhile, Godliman can currently be heard alongside Marcus Brigstocke in Series 3 of The Wilsons Save The World on Radio 4 and has been filming the murder drama Whitstable Pearl in the seaside town for Acorn TV, taking the title role of chef-turned-detective Pearl Nolan in the adaptation of Julie Wassmer's novels.
---
For updates, click the button below.
Share this page