Netflix buys Chicken Run 2
Netflix buys Chicken Run 2
Netflix has bought the rights to release Chicken Run 2
The film sequel will not be seen in cinemas, instead going straight to the platform
Production is planned to begin on the stop-motion film next year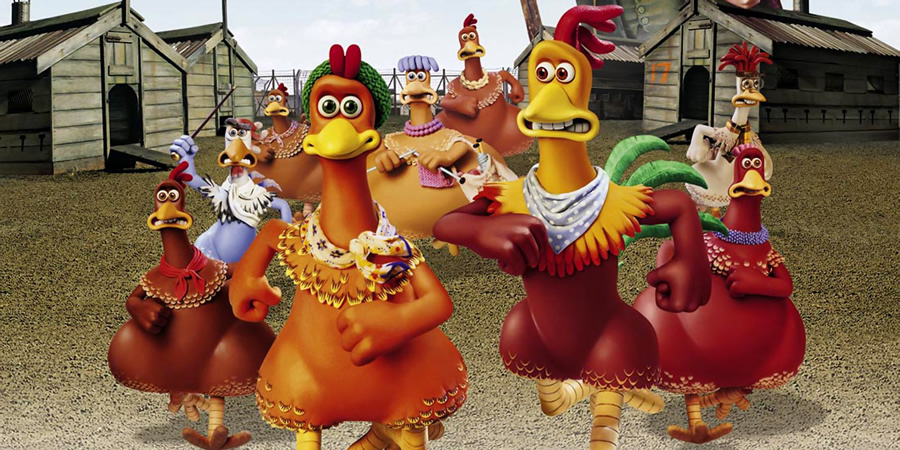 Netflix has announced that it will distribute Chicken Run 2, bypassing cinemas.
The US-based streaming platform has secured the international release rights for the animated film from original distributors STUDIOCANAL and Pathé.
The stop-motion family adventure movie is expected to begin production in 2021, meaning it is unlikely be to be seen until 2022 at the earliest.
Produced by Aardman Animations, the company behind Morph, Wallace & Gromit and Shaun The Sheep, the film will continue the story of chickens Ginger and Rocky, whose farm escape - spoofing iconic war film The Great Escape - was the subject of the 2000-released original, Chicken Run.
Chicken Run remains the highest-grossing stop-motion animated film of all time.
Aardman tease: "Having pulled off a death-defying escape from Tweedy's farm, Ginger has finally found her dream - a peaceful island sanctuary for the whole flock, far from the dangers of the human world. When she and Rocky hatch a little girl called Molly, Ginger's happy ending seems complete. But back on the mainland the whole of chicken-kind faces a new and terrible threat. For Ginger and her team, even if it means putting their own hard-won freedom at risk - this time, they're breaking in!"
This is the latest tie-up between the two companies. Earlier this year Netflix debuted the sixth Shaun The Sheep television series, after the format became a global hit through CBBC and a German broadcaster.
Peter Lord, Aardman co-founder and Creative Director says: "Fans around the world have waited patiently for a sequel idea worthy of Chicken Run so we're delighted to announce, on the 20th anniversary, that we've found the perfect story. Netflix feels like the ideal creative partner for this project too: they celebrate the film-maker, which means we can make the film we want to make - the one we really care about - and share it with a global audience."
The sequel - colloquially titled Chicken Run 2 - has been written by Karey Kirkpatrick, John O'Farrell and Rachel Tunnard. It will be directed by Sam Fell.
---
For updates, click the button below.
Wallace & Gromit progenitor Nick Park's first big screen outing is an animated pastiche of The Great Escape.
Life on Tweedy's Chicken Farm is far from pleasant for the inmates; they are badly treated by Mr Tweedy and his domineering wife, and kept alive only as long as they keep producing eggs. Ginger the hen's (voiced by Julia Sawalha) various attempts at escape have failed due to the lethargy and downright incompetence of her fellow prisoners, but when Rocky (Mel Gibson) - the famous Flying Rooster - crash lands in the farm, she sees the chance she has been waiting for: Rocky can teach everyone how to fly, and they can stage a mass break-out! However, the braggardly Rocky is not all that he seems; can he really help Ginger and the others find freedom before Mrs Tweedy (Miranda Richardson) hatches her fowl plan to turn them all into chicken pies?
First released: Monday 4th December 2000
Buy and sell old and new items
Search for this product on eBay
It looks like you're in the US? Fear not! Almost everything can still be ordered.
Amazon UK
deliver internationally,
Amazon.com
carries many items separately, or you can look out for US/Canadian flags on our product listings for direct links.
If ordering from a UK store, please note that you are in Region 1 (DVD)/Region A (Blu-ray), whilst the UK is in Region 2/B, respectively. This means that many - but by no means all - may fail to play. Look for products marked "Region free", "All regions", "Region 0" or "Multi-region". Blu-rays may also be marked "Region A/B/C", "Region free", or variations thereof. You may also check whether your DVD/Blu-ray player supports multi-region playback (also referred to as "region free"), or whether it can be set to do so. There should, of course, be no problems with books, CDs, or other physical items.
More advice & help on importing
Share this page