Famalam Series 2
Famalam Series 2 to debut in the Spring
The BAME-talent sketch show will return for four more episodes soon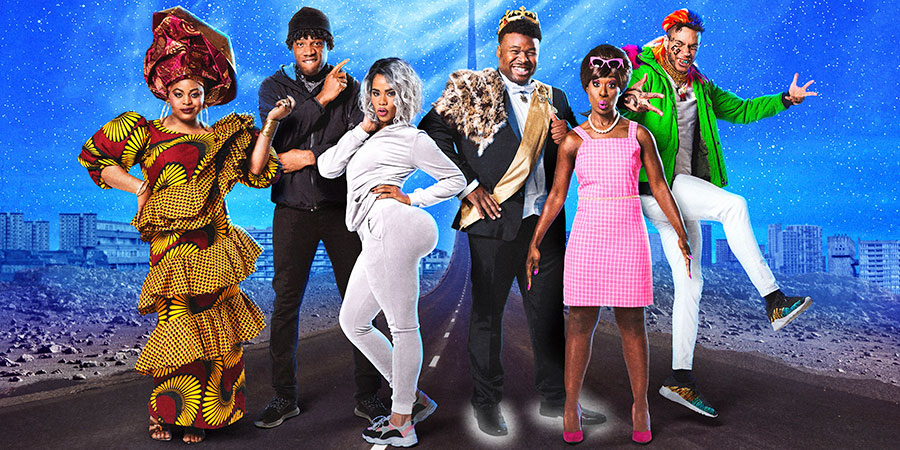 Famalam is to return for a new series.
The BBC today announced that it has filmed four new episodes for Series 2 of the sketch show, which will air in the Spring online via BBC Three on iPlayer.
Like Series 1, the new series is expected to receive a later TV broadcast on BBC Two.
Starring Vivienne Acheampong, Gbemisola Ikumelo, Samson Kayo, John MacMillan, Tom Moutchi and Roxanne Sternberg, the critically acclaimed series focuses on exhibiting the best BAME comic acting talent currently available, in the tradition of The Real McCoy and Goodness Gracious Me.
It is produced by Akemnji Ndifornyen and directed by Tom Marshall. Kayo received a BAFTA nomination for his role in the series.
BBC Three say: "The second series will revisit a range of popular characters such as grime MC Scribbler P, the warring aunties and thwarted Nigerian philanthropist Prince Alyusi.
"Meanwhile, Midsomer Murders investigator Detective Moses Mountree has a new sidekick, and Nollywood takes on Love Island. Viewers will also meet a whole host of new characters such as woke Barry White, social media obsessed Peter and his long suffering wife, plastic surgery aficionado Emma G, and offensive SoundCloud rapper X69."
The series was announced today with a Turf Wars video from The E19 Posse and the Stratford Soldiers:
Shane Allen, Controller of Comedy Commissioning, says: "Famalam continues that rich BBC tradition of launching the stars of tomorrow through the sketch show format. Following the likes of Monty Python, French & Saunders, Fry & Laurie, The Fast Show, Goodness Gracious Me, The League Of Gentlemen and Little Britain in bringing through exciting new talent to deliver the most pioneering and contemporary comedy that can travel in bite size online pieces as well as working as a whole show."
Chris Sussman, Head of Comedy at BBC Studios, says: "Not only is Famalam a brilliant series, it's also a really important one in terms of diversity - as everyone knows there aren't enough white middle-aged Jewish executive producers in television."
Akemnji Ndifornyen, producer, says: "Back like we never left... Ready to serve our hungry audience with more gourmet comedy dishes. Eat up, you're most welcome."
---
For updates, click the button below.
Share this page