BBC's new talent drive 2018
BBC announces further new talent commissions
Shane Allen has announced a second year of the Felix Dexter Bursary
He also unveiled the first three 2018 Comedy Slices, all from female writing talent
BBC Three will launch a new strand for developing fresh talent, called Threesomes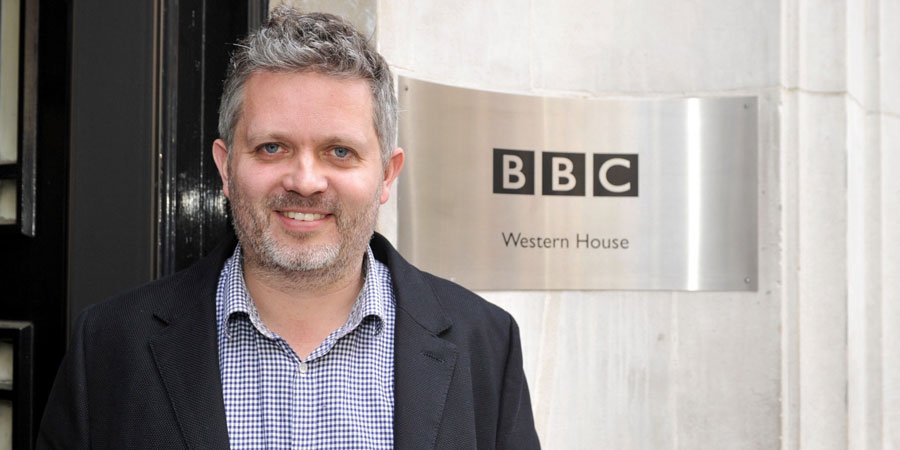 The BBC has today announced its latest raft of commissions and initiatives aimed at developing new comedy talent.
Head of comedy commissioning, Shane Allen revealed details of the sixth year of Comedy Slices (previously Comedy Feeds), alongside new strand Threesomes.
He also confirmed the return of the Felix Dexter Bursary for a second year, a six-month bursary awarded to an aspiring BAME comedy writer, to develop their talent with the BBC.
In a speech announcing the plans alongside a selection of recommissions, Allen said: "The last few years in BBC Comedy have been a boom time for new talent with multi-award winning shows including Fleabag, This Country, The Young Offenders and People Just Do Nothing. These are shows that have taken a risk on new talent, which have resulted in comedy from the heart that has a very real sense of place and with characters you grow to care about - who earn those emotional twists and turns.
"In a world where there's more competition for established talent from an array of competitors we want to broaden and cement our commitment to finding the very best of new wave talent and how we're going to achieve that is through a comprehensive talent ladder to provide opportunity to an array of emerging voices and performers.
"We get excited by the stories that haven't been told and the voices we haven't yet heard which is why you'll see more and more diversity of all kinds in the output over the next few years as we break new ground. Today's announcements signal our expansion of this commitment to championing the very best emerging British comedy talent alongside new comedy pieces that cater for the wide spectrum of tastes of our audiences.
"We believe in a British talent first and foremost approach, and are here to grow the stars of tomorrow through the hit shows of today."
BBC Three say: "Threesomes is a new short-form strand announced today for BBC Three. Three comedy writers and performers will be given the opportunity to bring their ideas to screen in a series of three x 3-minute shorts.
"Short form content is hugely popular on BBC Three and we want to give writers the opportunity to cut their teeth with new comedy ideas and characters in a shape from where they can develop and grow."
Meanwhile, details of the first three of this year's Comedy Slices were announced, all from rising female comedy stars.
Diary Of A Hounslow Girl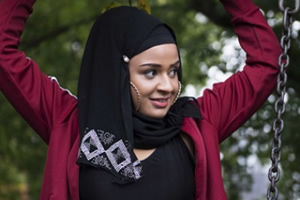 Based on her acclaimed play of the same title, Ambreen Razia writes and stars in this comedy about being a young, modern Muslim woman in west London.
The BBC explain: "Shaheeda, Tash and Leonie are three West London college students with big dreams, big attitudes, and big plans. From fights on the night bus to yet another 'family' wedding, mosque class to fake IDs, new hijab swags to cooking up schemes on Hounslow High Street, these girls are determined to have the best time - fun first, consequences second. Bouncing between being good, modern Muslim girls and living their best lives, they are three smart, young, Asian women in a bold, provocative, new comedy."
In My Skin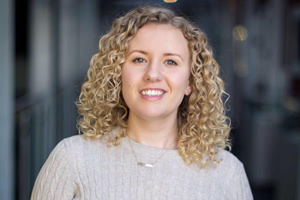 A "darkly comic coming of age story", In My Skin follows Welsh teenager Bethan, a 16-year old well-versed in lying. Whilst she puts on a happy face and poses as any other normal family girl, in reality her mother is sectioned, living in a mental health facility nearby.
Producers explain: "We follow Bethan as her house of cards slowly begins to collapse. The series gives a raw and accurate portrayal of growing up in Wales today, holding up a mirror to the state of our nation. There's heartache, and laughs, and shame, and sometimes an almost too-hard-to-look quality as we revisit the pain of adolescence."
Tash And Ellie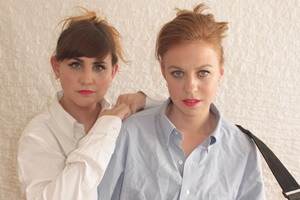 Executive produced by Harry Hill, this sketch show comes from comedy duo Natasia Demetriou and Ellie White, with a "world of one of a kind and unforgettable characters".
BBC Three says: "Ellie and Natasia embody the most familiar cultural stereotypes and completely make them their own. With their unique take on modern society, pop culture and, more importantly, the role of women within it, the characters and sketches will be memorable, current, and very funny."
---
Due for publication online by BBC Three in the Autumn, the Comedy Slices - including those yet to be announced - are expected to receive late-night broadcast slots on BBC One later this year.
---
For updates, click the buttons below.
Share this page