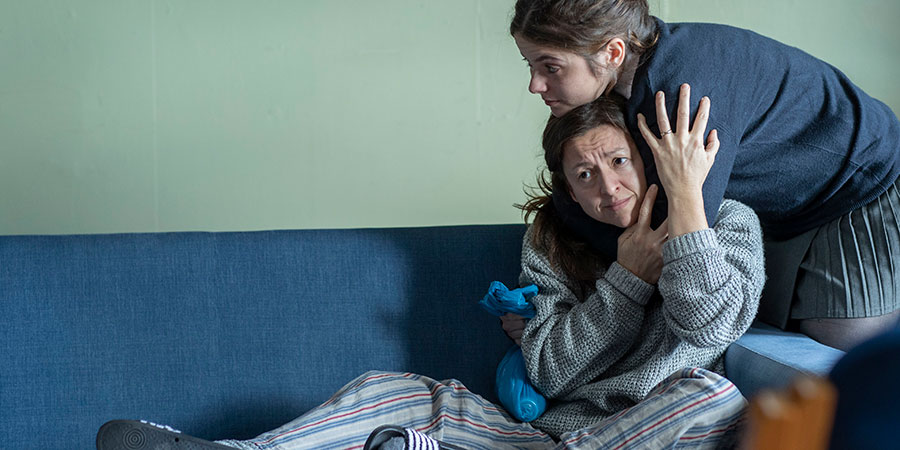 Genre

Comedy Drama

Published

Platform

Episodes

1 Pilot

Starring

Gabrielle Creevy, Poppy Lee Friar, James Wilbraham, Leilah Hughes, Aled Ap Steffan, Jo Hartley, Rhodri Meilir, Alexandria Riley and others

Writer

Director

Producers
In My Skin is a darkly comic coming of age story that follows the double life led by 16-year-old Bethan Gwyndaf. To her school friends, she portrays herself as an ordinary, cocky teen, full of confidence. The reality, however, is a different story.
Set in Cardiff, it shows Bethan dealing with a troubled life at home that sees her bipolar mother Katrina sectioned by the crisis team at a psychiatric hospital. Her alcoholic father displays a lack of compassion to the situation, and Bethan fights hard to hide the truth of the life she really leads from her best friends, Travis and Lydia, and her teachers.
There's heartache, laughs, and shame as Bethan handles the complexities of going through puberty, and of everyday school life. The respect of her peers and of her teacher Ms Morgan for her writing is something Bethan secretly desires. Can she break out of her shell and use some of the heartache and pain to accomplish that?
Part of

Production company

Also known as

Comedy Slices: In My Skin (Other official name)

Laugh track

None
Broadcast details
First broadcast

Sunday 14th October 2018 on BBC Three (Online) at 10am

Episode length

28 minutes

Last repeat

Friday 7th December 2018 at 11:50pm on BBC1
Website links