Nick Revell
A true titan of comedic board-treading, Nick Revell has done more Edinburgh Fringes than we've had hot toddies, and he's a welcome sight in this year's hefty Guide, just before Nina Conti is Monkey and Nigel Ng: Malaysian Sensation, but just after Nicholas Parsons' Happy Hour. And that's the Fringe summed up pretty niftily, right there.
Revell may not be on Parsons' pedestal, yet, but he's a revered figure among comedy folk, for legendary radio series such as The Million Pound Radio Show and The Nick Revell Show, writing for Dave Allen, Not The Nine O'Clock News and Three Of A Kind, and many famous years at The Comedy Store. An in-demand satirist, he gave up stand-up for a while, but is thankfully now back among us.
"This year's show is called BrokenDreamCatcher, and it's two stories: Clash of the Hipster Shamans and Vladimir Putin's Bottom is Missing," Revell explains, "both true stories about - amongst other things - global politics, traditional hallucinogenic sacraments, escaped bad dreams causing mass hysteria in the streets, and WB Yeats being assaulted by an alt-right vegan with a chlorine-rinsed soy-substitute chicken."
It's what these modern audiences are into. So what else is he up to?
"I recorded a series for Radio 4 earlier in the summer, which will go out in September, three episodes in the same vein: satirical/surreal stories. Other than that, writing new stuff, and setting up a little rolling tour."
Good news indeed. Now, back to the dawn of alternative comedy. Let there be light!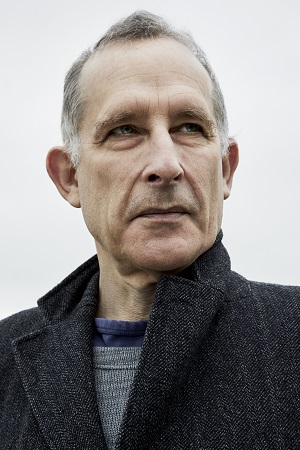 First gig?
September 1980. Comedy Store. The other performers: Tony Allen, Keith Allen, Andy de la Tour, Rik Mayall, Adrian Edmondson, Nigel Planer, Peter Richardson, John Hegley, Pamela Stephenson. Full house. I was terrified, managed to get through my allotted five minutes without being gonged off (the gong was a permanent fixture at every show those days). The audience was... volatile, let's say. Out for late drinks and blood, most of them.
Look at the line-up. Pretty high quality. And the only one of the booked acts that didn't get the gong that night was Rik Mayall doing the poet. Tony Allen was MC and he was brilliant.
At that point, I wanted to do sketch comedy and only had only gone down to get a taste of stand-up. Despite the terror and the struggle of getting through my set, seeing the really exciting stuff other people were doing, and particularly seeing Rik and Tony handle such a difficult room so beautifully was amazing. The bug bit me that night and I changed direction.
Favourite show, ever?
Early 90s, Greenock, near Glasgow. Sunday night. Full of young kids from what felt like a depressed post-industrial ghost-town. I worried we would have nothing in common. I was wrong. We connected big-time. Everybody was in the zone - a really good gig is of course, a two-way street between you and the audience. It just went really well.
It was run by the fine and mercurial Scottish comic, Parrot, who did a great opening and gave me a terrific and perfectly-judged introduction. I remember exactly what he said when I came off stage. Still can't work out if it was a wonderful compliment or a crushing put-down. He said "That first twenty-five minutes was the best stand-up comedy I've ever seen." But I did forty! It certainly felt like a crushing put-down at the time, but maybe I was just being greedy.
Give us another...
Another notable one was a late night at The Store. I was MCing and had accidentally got so stoned between the shows that I genuinely could not string a sentence together ten minutes before showtime. There was no option but to trust myself and not panic; try and find what the martial arts masters call a state of No Mind and just be in the moment.
I went out and found myself doing an improvised opening ten which centred on the comparative linguistics of early medieval Germanic languages. I have absolutely no recollection of any details, but apparently it was brilliant - according to Kevin Day.
I had forgotten all about it until a few years ago, when I punched out a heckler who attacked me at a very civilised panel show I was running, and Kevin, who was on the panel, mentioned it to the audience to reassure them I was not just a thug with rudimentary martial arts skills.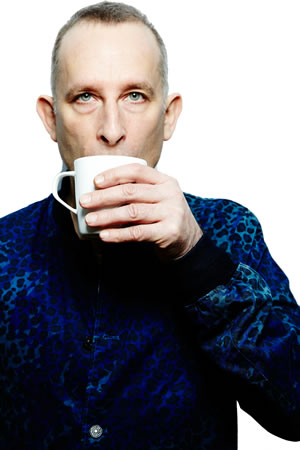 Worst gig?
Ooh... so many to choose from. I think the worst one was probably MCing a big pick-up gig in Edinburgh very shortly after I'd started working again after a ten-year break - literally two or three weeks afterwards. Big names, high-profile, and I just wasn't ready. Got off on the wrong foot with some raging political polemic when the crowd wanted to be asked where they came from and all that emollient grovelling bollocks, like you're a performing monkey.
Not attaching any blame to the audience by the way - it was entirely my fault, misjudging or ignoring the mood on a mixture of nerves, being out of touch because I'd only done three gigs in ten years, along with a wilful belligerent determination to be political from the beginning, without having re-found any of the tools to make it work.
Anyway, having got to absolute rock-bottom within about... twenty seconds, I actually managed to get worse through the rest of the show. When I wrapped it up, I got a round of applause for everyone on the bill, and then they stopped applauding to boo me off. People were still heckling me as I reached the wings.
It was so horrific I stopped feeling the pain quite early. And was actually laughing at the hostility by the end. But in no way can I defend it as a courageous sacrifice of success for artistic integrity. I was just rubbish.
What's your best idea for a TV or radio show, that never happened?
Well, if they're genuinely good ideas, they might get made some day. So, no comment. Although Simon Munnery and I did once pitch a TV show which was him and me playing pool in a pub. I think at the time we thought there was a bit more to it than that. But looking back, there wasn't. Oh - we talked as well. I'd still love to do it. We're quite good at talking. And not bad at pool. Until the fourth pint kicks in (usually around 1pm)
Who's the most disagreeable person you've come across in the business?
Robin Ince. A monster. All that energy, enthusiasm, relentless good humour and limitless generosity of spirit. It's disgusting. Not to mention how funny he is.
The most memorable review, heckle or post-gig reaction?
I did a solo TV show years ago on BBC One. The Sunday Post, a Scottish paper, published a letter which I can remember in full: "Dear Sunday Post. I saw that Nick Revell on Saturday night. Call that comedy? Yours etc...." My girlfriend's mum cut it out of the paper and sent it to us.
Is there one routine/gag you loved, that audiences inexplicably didn't?
I never fall in love with specific bits of material. If you get too close, it's harder to get rid of if it doesn't work. That said, I do have really reliable stuff that never fails. Except, of course, it occasionally (but inevitably) fails. Which is horrible at the time, but in the long run is a good thing - it reminds you that, actually, you know nothing. Stops you taking anything for granted.
How do you feel about where your career is at, right now?
Hmm... well. Giving this a lot of thought. Pretty happy, overall, I think. I've made some huge mistakes, still have lots of self-doubt and frustration. But I think that's inevitable and probably essential. I generally keep it in perspective better now.
On the plus side, I've done quite a few things I'm proud of over the years, and - not to be ignored - I've had a lot of fun. In the last two or three years I've finally hit a style and voice which feels right, and so I'm excited at the prospect of doing better work as I go on. I might even get really good one day.