Yve Blake
Yve Blake: Lie Collector
Music
5:20pm (1 hour)
5-16 & 18-31 Aug 2015
8 - 10.50
This is a 2015 show that has now finished.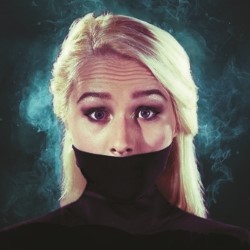 Show details
Music starring Yve Blake performed on the following days in August 2015...
Mon
Tue
Wed
Thu
Fri
Sat
Sun
03
4
5
6
7
8
9
10
11
12
13
14
15
16
17
18
19
20
21
22
23
24
25
26
27
28
29
30
31
1
2
Venue details
Yve Blake asks the internet 'What's the biggest lie you've ever told?' The answers become bold, spectacular musical comedy. And costumes. And dancebreaks. Prepare to hear about a faked pregnancy, to behold a gown made of pizza, and to be both dazzled and disturbed. Send a confession to: WhoWereWe.com. So far over 2,000 people in 154 cities have. 'As lively as a BuzzFeed list of cat GIFs' (Evening Standard). 'Truly special and unique' (AYoungerTheatre.com). Sell-out show at London's Vault Festival 2015. Praise for previous show: 'Sheer ingenuity' **** (Time Out).
Share this show
Reviews
Press coverage
Full press release
Yve Blake makes her Edinburgh Festival Fringe debut with Lie Collector; her VAULT Festival headlining comedy show co-written with the internet.
Lie Collector is a glorious musical celebration of our darkest secrets, collected anonymously online from more than 2000 strangers in 154 different cities around the world. When Yve Blake asked the internet 'what's the worst lie you've ever told?' the answers became bold, spectacular musical comedy. From the ridiculous to the deeply disturbed, Yve takes her audience on a rollercoaster journey of faked pregnancies, flying sharks, a gown made of pizza and claims to leprechaun ancestry. Be prepared to be dazzled and disturbed by a show inspired by over 2000 confessions.
Yve Blake
Yve Blake is a Sydney-born London-based musical comedian and theatre maker. She makes all her work in collaboration with her audience via her interactive website WhoWereWe.com. Anyone around the world can submit a confession, and perhaps be included in one of Yve's shows - so far, more than 2000 people in 154 different cities around the world already have.
In 2014 Yve's sold-out show THEN premiered at VAULT 2014 and returned to London five times by demand, playing at Battersea Arts Centre and Soho Theatre. This year, she was invited back to VAULT to headline their 2015 festival with Lie Collector. In February this year, Yve released an EP of 4 new songs & 3 music videos inspired by stories she has been sent to her interactive website WhoWereWe.com. An award-winning and published playwright, Yve's Sugar Sugar, a play she developed at the Royal Court Young Playwright's program, premiered in June at MKA Theatre of New Writing in Melbourne in May 2014.
Yve is currently developing songs with Larmer Tree Festival to mark their 25th anniversary, and with Pleasance Theatre to showcase the comedy talent performing at the Edinburgh Festival Fringe 2015. Yve will be performing THEN at The Australian Theatre for Young People in Sydney in September this year.
Video
---
Tweets by YveBlake