Yve Blake answers 10 Edinburgh Fringe Questions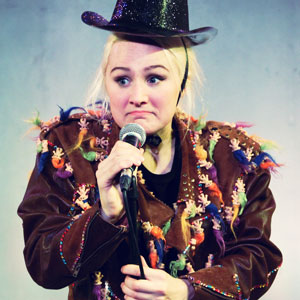 Lie Collector Yve Blake has performed at the Fringe before, but 2015 marks her debut 'Comedy' show. But what links pizza, jacket potatoes and Ewan McGregor?
1. Tell us about your career so far. Are you happy with where you're at?
Made my first solo show in 2012 as a spotty teenager, but was very insistent that I was making Silly Theatre as opposed to Comedy. Made another Silly Theatre show last year, and then after a comedy agent signed me I started thinking of my work more as musical comedy with costumes. Lie Collector is my first show in the Comedy section and the silliest by far. It includes a gown made of pizza.
2. Describe your show in exactly 23 words.
I collect confessions from strangers on the internet and I turn these true stories into Musical Comedy. Pizza gown. Flying sharks. Space babies.
3. Why are you putting yourself through this famously stressful experience?
So Ewan McGregor will fall in love with me. And for the jacket potatoes.
Here's a picture of the time he bought me a jacket potato. I don't know if you can use it in the interview?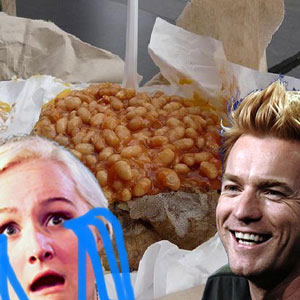 4. Any cunning plans to get more punters in?
The usual. Public nudity.
5. How much money do you think you'll lose/make this year?
Millions.
(I've assumed I can't put emojis in the interview. Let's all imagine the one of the dancing woman for 100 lines on this webpage.)
6. What's your weirdest past Fringe experience?
My Free Fringe venue in 2012 which was in the basement of a nightclub. One show I came in to discover that not only had my set had been nicked but ALSO the floor was covered in cranberry juice. To the level that you could hear cranberry juice if you walked around. So I did half the show standing on a chair in the front row.
Also the time Ewan bought me a jacket potato but that wasn't weird that was romantic.
7. What other shows are you hoping to see?
Tessa Waters, Penny Greenhalgh, Stuart Bowden, David O'Doherty, Felicity Ward, Sam Simmons, Ben Target, Emma Sidi, Natasia Demetriou and Ellie White, Stephen Bailey, Lolly Adefope, Spencer Jones. Beyonce, but I don't think she's playing.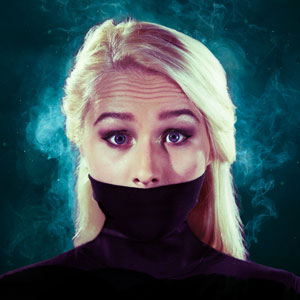 8. If you took over programming a venue, what would you perfect line-up of comedians be?
Let's say there's 4 rooms, and each room has 6 hour-long shows each day, and there's like 27 days of shows, minus a day off?
Then I pick 624 hours of David O'Doherty. When he gets tired, Claudia O'Doherty can do her show from 2009, Monster of the Deep 3D, or anything at all.
Plus I'd need to have a secret 3am show by retired Aussie duo Lano and Woodley.
9. Name the one person you'd rather not bump into during the festival.
Ewan McGregor's wife.
10. Why should audiences pick your show over the 1,700+ other comedy offerings at this year's festival?
You know how if at the start of a movie, if it says "based on a true story" then emotionally everything in the movie feels 30% more powerful?
Well Lie Collector is based on hundreds of true stories so on that logic my show is infinity percent powerful.*
*Imagine the dancing woman emojis again. This time infinity lines of them. And then, after those, a Beyonce GIF of your choosing.
'Yve Blake: Lie Collector' is at 5:20pm at Pleasance Dome on 5-16, 18-31 August. Listing