Sofie Hagen answers 10 Edinburgh Fringe Questions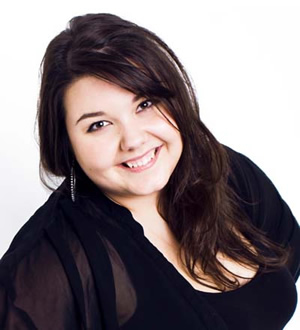 Danish comedian Sofie Hagen's star is rising on this side of the North Sea, and she's back at the 2015 Fringe with her latest live show, Bubblewrap.
1. Tell us about your career so far. Are you happy with where you're at?
I started doing comedy in 2010 in Denmark in Danish. Then I started doing comedy in 2012 in England in English. Which, I know, makes me a bit of a genius maverick of a comedian. I am very happy where I am now - I have no plan B. If I wasn't a comedian, I would probably be homeless and jobless, so I'm making about 100% more money doing this than if I didn't do it.
2. Describe your show in exactly 23 words.
Good. Great. Excellent. Marvellous. Satisfactory. Superb. Wonderful. Ace. Nice. Sound. Admirable. Boss. Amazing. Incredible. First-class. Spanking. Sound. Reputable. Fantastic. Memorable. Super. Gratifying. Watchable.
3. Why are you putting yourself through this famously stressful experience?
I was complaining about Edinburgh to my mother. About the stress, the pressure, the money, the breakdowns. She said, "You know, you could just *not* go." and I laughed in her face for twenty minutes and thanked her for cheering me up. I cannot NOT go. It's impossible. I eat, breathe and sleep comedy. It's the mecca. It's the mothership. Of course I'm going.
4. Any cunning plans to get more punters in?
I will flyer a lot on the first day and then I will simply lock the doors after my show, so the people will have to sit through my show every single day for the rest of the run. That way I needn't be concerned about getting new people in.
5. How much money do you think you'll lose/make this year?
Considerable amounts.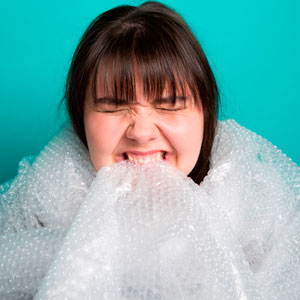 6. What's your weirdest past Fringe experience?
I saw Swedish super-comedian Evelyn Mok come running out of a hotel, frantic and sweaty - carrying a huge cardboard cut-out of a beaver under her arm. She ran down the street with it and I never saw her again. We lived together at the time and when I returned from the festival, her room was completely empty. She had even taken the curtains. I don't know what became of her.
7. What other shows are you hoping to see?
I cannot wait to see Harriet Kemsley's debut show. And Kyle Kinane will be up there and I want to see him. But that's a lie, I want to LISTEN to him, because oh em gee, that voice, am I right ladies? Also I want to be at The Alternative Comedy Memorial Society every night because that's the spirit of the Fringe.
8. If you took over programming a venue, what would you perfect line-up of comedians be?
John Mulaney. Anthony Jeselnik. Chris Dangerfield. Dirch Passer (Danish comedian, you're probably not cool enough to know who he is). Zenia Kruse. Matthew Smith from ShitStorm. Debra DiGiovanni. Me.
9. Name the one person you'd rather not bump into during the festival.
The Comedians' Rap Battles are always fun. Especially in Edinburgh. But since I did this one last year:
I am scared of running into Jeff Leach again. Just on the off chance that he wants to take revenge.
10. Why should audiences pick your show over the 1,700+ other comedy offerings at this year's festival?
I've seen every single show that is going up there (including theatre, musicals, poetry and dance) and I can say with completely honesty that NO ONE has the exact same show as me. So if you want to see that show, it's only mine you should come to. Please come to mine. Please.
'Sofie Hagen: Bubblewrap' is at 7:10pm at The Liquid Room on 7-31 August. Listing