Kevin J answers 10 Edinburgh Fringe Questions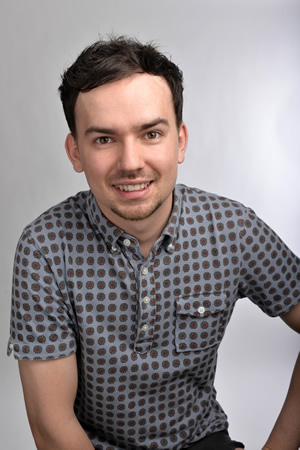 Kevin J doesn't want his dad coming to his debut hour show...
1. Tell us about your career so far. Are you happy with where you're at?
I started stand up when I was 19 and I'm now 27, it's a long 8 years. I am more than happy with where I'm at, as long as I have a stage and mic I'm happy, an audience is always a bonus. My dream was to play Hackney Empire which I have done a few times, so I consider myself very lucky.
2. Describe your show in exactly 23 words.
A Fringe debut that explores the life of a young Kevin J growing up on a notorious council estate in Tottenham, North London.
3. Why are you putting yourself through this famously stressful experience?
It's famous for a reason and that is reason is just how awesome the Fringe is! The buzz of Edinburgh is addictive, I can see why so many comedians say 'never again' and then do it again. Being my debut I luckily don't have that burden of stress, for me it's sheer excitement.
4. Any cunning plans to get more punters in?
I wish I did, I will probably just be handing out flyers looking like one those chaps that give away the free newspaper near train stations.
5. How much money do you think you'll lose/make this year?
This is my first paid show. I'm expecting a loss, but the tune of what I have no idea. Gulp!
6. What's your weirdest past Fringe experience?
Yes, last year I did half an hour on the Free Fringe. The weirdest part of last year was doing a show at 3.30pm - comedy in the daytime was really weird because I'd only gone to bed about 5 hours before my show went up.
7. What other shows are you hoping to see?
I'm really looking forward to seeing Dane Baptiste and Andrew Watts.
8. If you took over programming a venue, what would you perfect line-up of comedians be?
I'd have to go for the comedians that I'm a fan of. So, Slim, Marcus Brigstocke, Peter Kay, Micky Flanagan and Chris what's his name?... Rock, that's it.
9. Name the one person you'd rather not bump into during the festival.
My dad, he hasn't a positive word to say about my stand-up other than "you're braver than me"!
10. Why should audiences pick your show over the 1,700+ other comedy offerings at this year's festival?
I'd like to think I could honestly say it's something different. I have played the black comedy circuit for 7 years, travelling to Africa and across Europe performing. The voice and tone of my story is one that isn't all too common.
'Kevin J: Council Estate of Mind' is at 10:15pm at Gilded Balloon on 5-18, 20-30 August. Listing