Robin Ince interview
Exploring the hyperspaces between comedy, cult films and other cool stuff
A few months back we sat down with Robin Ince for a typically sprawling chat, and actively saved a chunk of it, to flag up the sequel to the splendid Space Shambles show he hosted in 2018. Sea Shambles was due to happen on May 17th at the same grand venue, the Royal Albert Hall, but there's been quite a sea-change since the chat below. It's gone virtual.
Those guests are still starry though, and occasionally woah-inducing, from co-hosts Dr Helen Czerski and Steve Backshall to Ince's regular colleagues Professor Brian Cox and Josie Long, musicians Grace Petrie, David McAlmont and British Sea Power, comedy royalty Reece Sheersmith, Rufus Hound and Katy Brand, wordsmiths Lemn Sissay and Ben Bailey-Smith, and lots more. One intriguing new addition is Cobie Smulders, aka SHIELD agent Maria Hill from Marvel's Avengers movies.
"Cobie is a patron of Oceana, an international conservation group," Ince explains. "There are many downsides to the lockdown but the upside is that people's hectic schedules involve no traveling, so if they have a spare ten minutes and a webcam many are kindly rising to the challenge of immersing themselves in unusual projects. And our projects usually are unusual."
But will Marvel do a Prince Namor: the SubMariner movie, now that Disney have acquired the rights - one for the Sea Shambles chatroom, perhaps. This now-virtual event is free but will be taking donations for lockdown-affected artists/venues (Ince's Cosmic Shambles network began a fundraising festival in mid-March, and recently launched a new Patreon campaign), as well as conservation groups and the Royal Albert Hall fund. They've run an impressive free-stream festival too: Royal Albert Home.
Robin reckons there are actually certain benefits to the web-based version of Sea Shambles. "Our live shows are usually frenetic and now that this is more virtual with all of us broadcasting from our individual attics, the chances of getting a black eye as someone is charging off with a laser harp while someone else is charging on with a giant effigy of an octopus is greatly reduced."
It's an octopational hazard. Back to that morning at the museum then, where we waded into films, music, Ursula K LeGuin, and - particularly pertinent right now - random indie bookshops vs a certain river-named webstore. First though, a quick Shambles chat.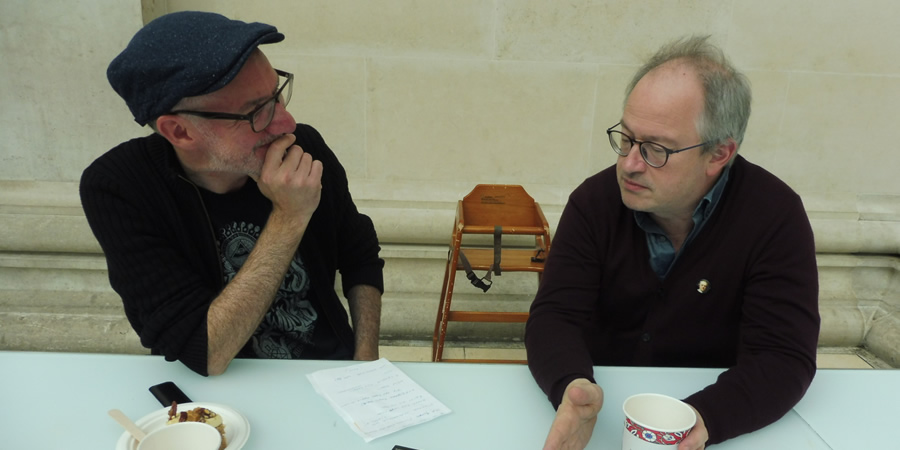 Space Shambles was a pretty amazing event, even the heckling. At one point someone just screamed: 'SCIENCE IS AWESOME!'
That was a lot of fun. Having [astronaut] Rusty Schweickart there, he and his wife hadn't really done anything like that. When Brian Cox and I were doing our tour in the states he was going 'why didn't you tell us?' - they're used to [puts on an earnest American voice] 'Rusty, as someone who's an American hero...' And now he's there in a room with us and everyone else, a bottle of wine and tins of Celebrations, 'let's just dick around and you do what you want.'
You're doing a sequel: Sea Shambles.
Yeah, at the Albert Hall again, which is interesting, because that would obviously be a harder sell. Space is something that the kids are into, all of that, but I think it's going to be great. At one point we were going to have these water screens, so you can project through and round, but that became problematic.
Those installations where they project images onto sprays of water?
Not that, but those are brilliant as well. We would have done that, but they probably would have worried that we'd make the organ rusty.
We'll come back to that nearer the time then. I was going to ask about horror films...
Have you see Mother by Darren Aronofsky?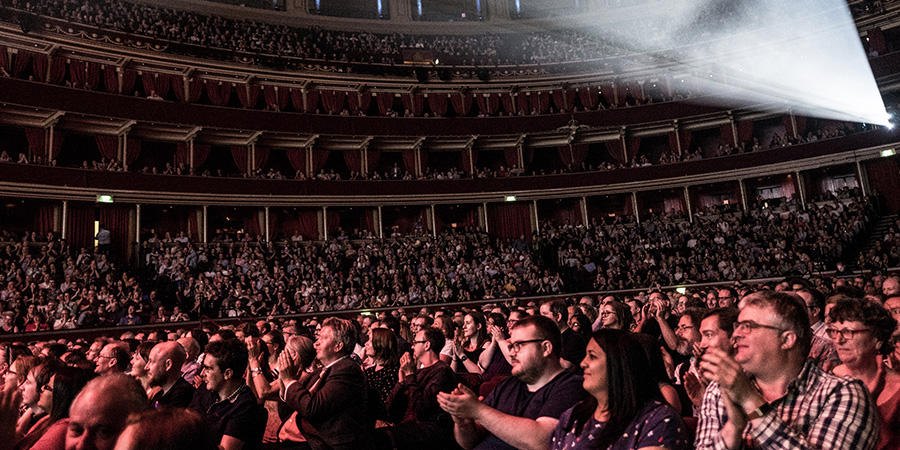 Not yet. It's a film I keep putting off.
I have no time now to watch stuff, so I was taken entirely by surprise by it, a real journey into a nightmare. It's great. It's quite Bunuel-esque, like Exterminating Angel, which is all about a posh dinner party: no-one can leave, all the waiting staff and servants disappear.
They stay with you; a lot of those films that are to some extent irrational. Part of it is, while you watch it, the rational you that's trying to get the pattern of the story feels slightly miffed, but eventually you realise that it doesn't matter.
That's what I feel about a lot of David Lynch films, when people are desperately trying to understand them - I don't care! What I'm watching is a collection of images, a kind of narrative, 'oh but what did it all mean?' It doesn't matter. That's our problem as human beings, we think it should all make sense, and it's not going to.
Did I see that you were at a horror festival last night?
No that's tomorrow, Abertoir in Aberystwyth. I watched two of Norman J Warren's movies last night - Inseminoid is his most famous one. Last night I watched Terror, with Glynis Barber from Dempsey And Makepeace; that was slightly Suspiria-esque, quite Dario Argento. And one called Prey, which is about an alien creature that encroaches on a lesbian couple's existence and [affects pretentious voice] has a little sense of DH Lawrence to it. But is also very bloody.
BBC Four showed a documentary last night about a sci-fi writer I've heard you talk about: Ursula K Le Guin.
Oh shit, I meant to watch that.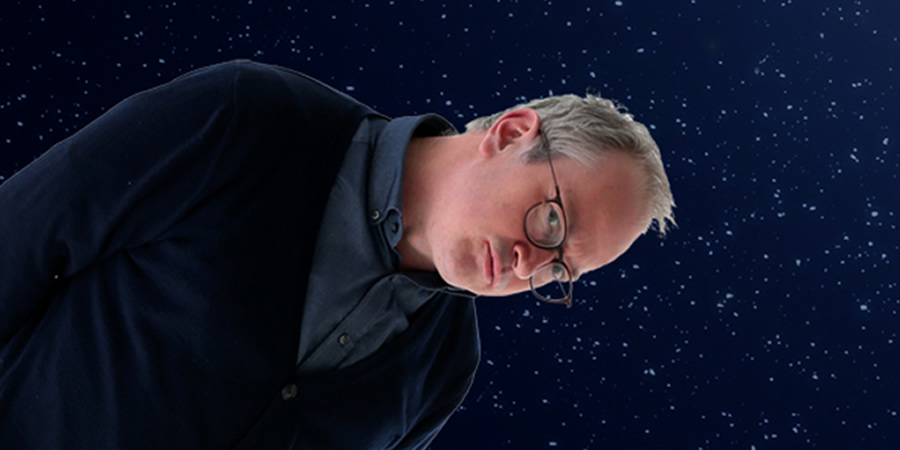 There's an amazing bit at the end where Neil Gaiman introduces her at a book industry ceremony, and she then rips into everyone in the room.
She's an interesting person, she kind of wooed people in with the Earth Trilogy stuff, and is also an anarchist. So she ripped into the Amazon thing?
This was around 2014, she's awarded a fellowship, then says 'you didn't care about fantasy and sci-fi people, and female authors - you people are ruining books, it's all about money for you.'
That's what I find very interesting, I've been talking about it with my friend Laura from She Makes War [who since this chat changed her stage-name to Penfriend], about trying to maintain your ethics within an art world which is basically still built around monetisation.
I find it particularly unpleasant when you see, in a lot of worlds of art and performance, the way that people are screwed perpetually, the way that support acts are paid next to nothing. There are so many different things that do not need to be that way.
I've always found it interesting, when I've worked with certain people and sometimes been in a room of people who are financially tied to them: when I've said [cheerily] 'oh, I don't know if that bit'll work,' you can see them say 'don't say that! Our cash cow is here!'
So you've got different levels of people, stopping things being any good. It's tricky.
It shouldn't be as tricky as it is, and that's why I try to do everything myself, more and more. And the people that I work with, like Trent from Trunkman Productions...
Do they reign you in sometimes? Because I imagine you could go off on all sorts of flights of fancy...
It's a weird thing isn't it - it's accessible though. I live in a niche world where I'm playing arts centres, but when I play with Brian Cox in front of 12,000 people, whether it's poetry, jokes, it's all fine. But I think what we face at the moment is a culture that's perpetually second-guessing what people want.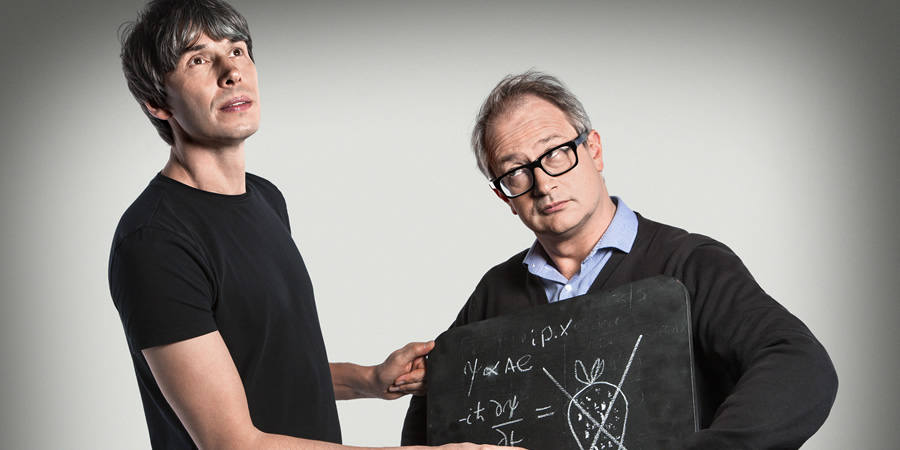 We're all so worried about algorithms going in the right direction.
That's what I hate about that sort of system, because once you're on Amazon they say 'you'll also like this', which hems you in. That's one of the problems, when you've got a book out, the importance of linking to Amazon. And I try as much as possible to link to other things: Hive, independent bookshops, the publisher's site...
That's the joy of charity shops, I pick up things that I'd never have been algorithmed towards, if that's a word.
There's a great one in Exeter called Book Cycle - you're only allowed to buy three books, and you give a donation.
I found a 1964 book about the myth of feminine evil, about how women have been seen as evil throughout history. I found a Colin Wilson book - Beyond The Outsider - which was signed by Colin Wilson. Then I was debating: I'm only allowed one more book, will it be a biography of Anthony Perkins or another biography of William Blake?
It has some order, but literally people just bring boxes of books, so there's no attempt to go 'this is what people want, and this is not what people want.'
It's a lot more interesting when it's random.
There's a great second hand bookshop called Camilla's in Eastbourne - huge - and there's this bit where there are seven layers of books, so you can't get to a lot of them. And you know that somewhere behind the fifth pile there's a book you may well want.
Only the really intrepid will ever get to it - are you that man?
Yeah, I love all that. That's why I can never have any depth about anything, because I'm constantly being led - 'that sounds interesting, that sounds interesting.' I just have to accept that I'll always have no expertise in anything. That's the kind of mind that I have, I want bits and bits and bits.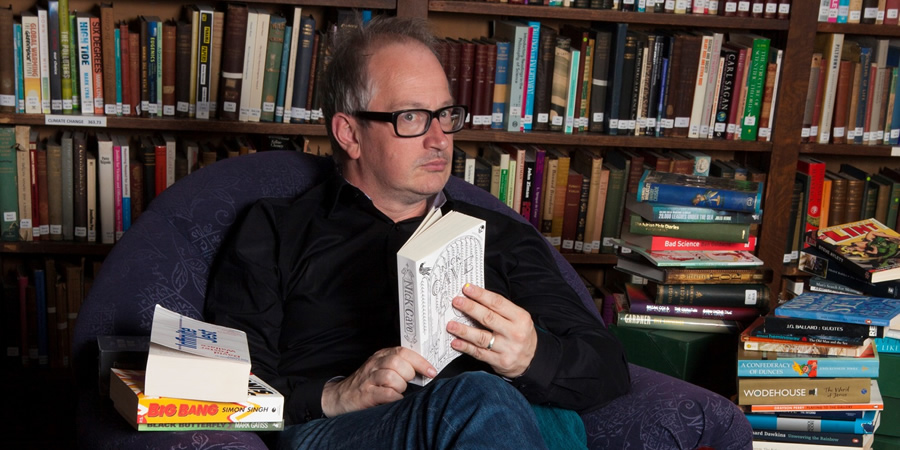 I've always needed to write about different subjects - I was a full-on music journalist first but got to an age where I couldn't be bothered to keep up with everything.
I remember reading an article a few years ago that said 'Wolf Alice have really struggled...' They're all 22! And we get that narrative sometimes in comedy, but compare it to the old days, when someone would work the music halls, they'd do all that, and finally at the age of 62 something good would happen to them on Opportunity Knocks, then they'd die of a heart attack in Hartlepool.
I do still try to keep up with music - Black Midi, Black Country New Road - and you do find yourself thinking 'this is ridiculous, they're impossibly young.' But no, I'm just of an age.
Some people do go to gigs forever - John Peel. Steve Lamacq probably gets about.
Yeah, Steve Lamacq's still standing next to the pickled egg jar.
At least albums are easier to store nowadays. How's your book collection looking?
I'm getting rid of another load, to Leicester prison. I tell you, if I don't get sent to Leicester prison when I get done, I'll be so annoyed, because I've planned ahead.
Tremendous certainty there, 'When' I get arrested...
Yeah, there's bound to be something. It won't really be anything I've done, but MI5 will stitch me up because [whispers] I start speaking the truth.