Sue Johnston comedy Lapland gets full series
Thursday 4th October 2012 @ 8am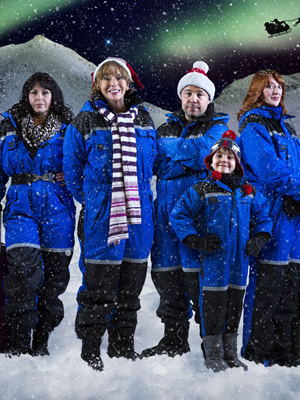 BBC One has announced that it has commissioned a full series of Lapland, a 'heart-warming' comedy series starring Sue Johnston.

A one-off special edition of the comedy drama was broadcast last Christmas Eve, and whilst the programme - originally commissioned at 90 minutes but edited down to 75 - attracted some negative reviews, over 6 million viewers tuned in to watch the Lewis family from Merseyside travel to Lapland for a festive family holiday, in one of the festive period's most coveted slots.

The BBC has now confirmed that it has ordered a 6x 30 minute series, following the family back in the UK. It is not yet known what the programme's new title will be.

Royle Family star Sue Johnston leads the cast as Eileen Lewis, the recently widowed matriarch of the chaotic Lewis clan, a large, close-knit and dysfunctional Northern family. The trip to Lapland depicted in the Christmas special changed Eileen's outlook on life and left the newly widowed pensioner determined to live life to the full rather than 'sitting in the corner dressed in black'. However, life back in Birkenhead proves a little less inspiring than the spectacular vistas and Northern lights of Lapland.

The series will centre on Eileen's struggle to find her own peace and joy in life whilst often confounded by her self-centred children and loveable but trying grandchildren, after husband Ted's death.

The show features three households and three generations: Eileen; her son and daughter-in-law Pete (Dean Andrews) and Mandy (Julie Graham); daughter and son-in-law Paula (Elizabeth Berrington) and Ray (William Ash); and both couples' respective children: Ethan & Melissa and Jack & Liam.

As was the special, the series will be written by Michael Wynne, whose previous credits include Eyes Down and The Priory, and produced by Rosemary McGowan (Jonathan Creek).

BBC Executive Mark Freeland says "After its rating success last Christmas, it's exciting that Lapland is coming back as a series. It shows BBC One backs fresh, new, comic writing."

Executive Producer Pete Thornton adds: "Michael Wynne has penned a beautifully nuanced, warm hearted Northern comedy featuring a highly original comic family. With the brilliant Sue Johnston leading a stellar cast, we're thrilled to welcome this hit ensemble back to BBC One."

Lapland will be filmed in Salford, Manchester, Liverpool and Birkenhead from later this month, and is being lined up for broadcast in early 2013.

Below is a clip from the Christmas special, in which the Lewis Family nearly miss their flight:


Latest News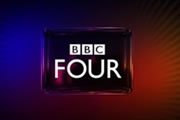 BBC Four has ordered another run of Some People With Jokes. Series 2 will feature funeral directors, dog owners and Irish people telling their favourite jokes.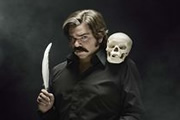 Channel 4 has ordered a second series of Toast Of London, Matt Berry's sitcom about a second rate actor.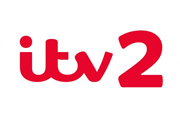 ITV2 is developing a UK adaptation of an Australian female-led sitcom called Laid, about a young woman whose ex-boyfriends start dying.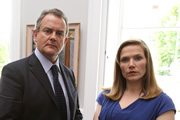 The BBC is working on W1A, a spin-off from hit sitcom Twenty Twelve which will see the characters working at the corporation.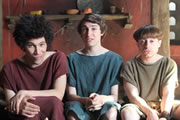 ITV2's ancient Rome based sitcom Plebs has been awarded the British Comedy Award for Best New Comedy Programme 2013.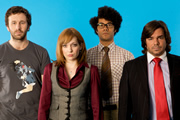 Channel 4 has scheduled a night of programming around The IT Crowd, and is asking fans to vote which episode should be broadcast with a new documentary.