Sir Ian McKellen stars in mockumentary pilot The Academy
Friday 14th September 2012 @ 3:09pm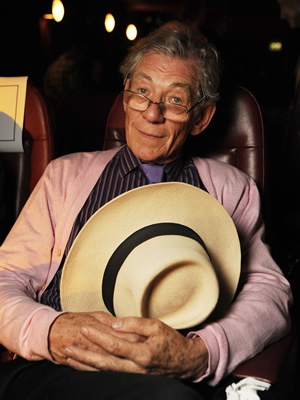 Sir Ian McKellen (pictured) is heading up the cast of The Academy, a mockumentary pilot which is currently being presented to broadcasters.

The Lord Of The Rings and X-Men actor stars in the pilot episode of the spoof documentary, which focuses on a creative arts venue, alongside other well-known actors including Sylvester McCoy (Doctor Who), Frances Barber (Silk) and Jonathan Hyde (Titanic).

The 30-minute programme was filmed in 2009, but now production company DLT Entertainment - working alongside 2act Productions - are presenting it to TV networks in the hope of gaining a full series commission.

The company, whose previous productions include hit BBC sitcoms My Family and As Time Goes By, recently arranged a screening for press and commissioners at the The Prince Charles Cinema in Leicester Square. Executive Producer Donald Taffner Jr comments: "The production has secured an incredible cast, with some of the UK's most established and well-known actors. Any broadcaster would be crazy not to snap this show up."

The Academy, created and written by Peter Hinton, is based around the fictional Clapham Academy of Creative Arts (CACA). The show follows the story of the struggling South London drama school, which is run by Murray McKellen (Sir Ian's fictional brother, played by McKellen). CACA used to be an excellent, if small, establishment, but in recent years, especially following a global recession, it has started to fall into disarray. The faculty has come up with 'an ingenious plan' to allow a documentary film crew to capture the school at work, with the hope this will bring notoriety and much needed funds.

McKellen will soon be seen as Gandalf in the new series of blockbuster movies based around The Hobbit. Discussing his fictional brother, he says: "I am delighted that my brother Murray McKellen is at last able to do something positive about the frankly dire financial mess at his acting Academy in Clapham... yet another victim of the global financial situation disaster. He and his staff deserve the highest praise for their dedication and professionalism which bring joy and light to their students and to their neighbours in Clapham."

Humphrey Barclay, the veteran producer behind shows including Do Not Adjust Your Set, Doctor In The House and Two's Company, is acting as producer for the show.

A Facebook group and Twitter account have been setup for fans to keep track of the project.

Below is a trailer for The Academy:


Latest News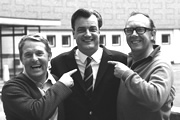 Eddie Braben, one of Britain's top comedy writers, who wrote for many famous comedians, most notably Morecambe & Wise, has died aged 82.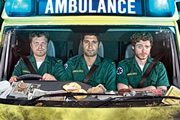 American television channel USA Network has commissioned a full series adaptation of Channel 4's 2011 comedy drama, Sirens.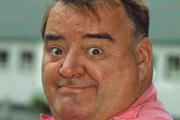 Actor Paul Shane, best remembered for his lead role in sitcom Hi-De-Hi!, has died at the age of 72.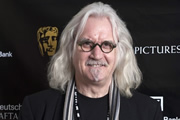 Ben Miller, David Tennant and Billy Connolly are amongst the cast set to star in new film What We Did On Our Holiday, from the writers of Outnumbered.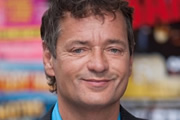 Channel 4 has commissioned No Offence, a Victorian police comedy from Shameless creator Paul Abbott. It will also stage further Stand Up To Cancer events.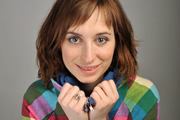 Isy Suttie has won the gold award in the comedy category at the Sony Radio Academy Awards 2013 for her Radio 4 show Pearl And Dave.