Jack Whitehall sitcom Bad Education gets 2nd series
Thursday 23rd August 2012 @ 5:32pm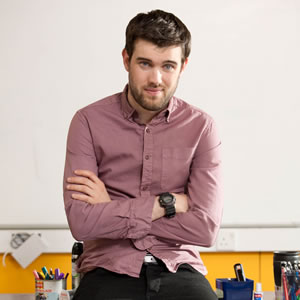 BBC Three has ordered a second series of school-based sitcom Bad Education after just two episodes of the first series have aired.

The channel has quickly committed to a second series of the show, which is written by and stars Jack Whitehall, after the opening two episodes of the sitcom attracted record ratings for the channel.

The programme's debut a fortnight ago achieved very strong ratings for BBC Three and the second episode on Tuesday saw the audience boosted even further. An extra 250,000 viewers joined the show for the second episode, bucking the trend for new sitcoms in which viewers tend to drop away after the opening episode.

With more than 1.3 million viewers an episode, not including iPlayer views or the repeats due later in the week, Bad Education can now be said to be one of the digital channel's highest ever rated shows.

Bad Education follows Alfie Wickers (Whitehall), a man dubbed "the worst teacher ever to grace the British education system, and a bigger kid than his students."

Despite his obvious shortcomings, Alfie's position at the school is stable thanks to Fraser (Mathew Horne), the school's headmaster, who tragically longs to be as cool as Alfie. Other characters include biology teacher Miss Gulliver (Sarah Solemani) whom Alfie has a crush on, and stern deputy headmistress Pickwell (Michelle Gomez).

Bad Education's ratings have swelled thanks to both broadly positive press reviews and social media chatter. Culture and entertainment magazine Time Out labelled the show "one of the best comedies BBC Three has ever screened" and The Radio Times commented "There hasn't been a sitcom this masterfully puerile since The Inbetweeners". The show is particularly popular on Twitter, with viewer comments including "Bad Education is the best thing I've watched in a while" and "Bad Education's hysterical. OMG."

@Alfie_Wickers, a Twitter account set up for the central character, which can be seen advertised on the whiteboard in the show, has already picked up 25,000 followers.

News of the recommission confirms that Jack Whitehall will have to take a further step back from his stand-up comedy career to continue his writing and acting commitments. The 24 year-old is not only writing and starring in Bad Education, but also filming a second series of Channel 4's hit student comedy drama Fresh Meat.

The second series of Bad Education will be on BBC Three in 2013.

Series 1, Episode 2 of Bad Education is repeated at 11pm on Friday 24th and Sunday 26th at 10:45pm. Episode 3 will be on Tuesday 28th at 10pm. Below is a clip in which Alfie meets Preet, a man who Fraser has employed to help tackle the school's violence problems.


Latest News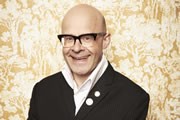 Harry Hill is to star in Professor Branestawm, a BBC One family comedy drama adapted by Charlie Higson from Norman Hunter's classic children's books.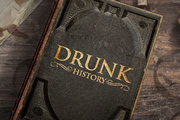 Comedy Central UK is to pilot a British re-make of hit American comedy format Drunk History. Jimmy Carr will provide the voice over.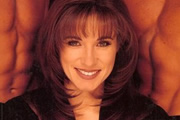 ITV is developing Good Vibrations, a TV comedy based on the autobiography by Ann Summers boss Jacqueline Gold.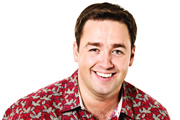 Comedian Jason Manford is to host a new ITV comedy game show in which couples will fight to win a holiday.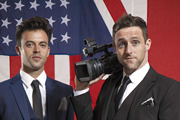 Hit BBC Three satirical prank show The Revolution Will Be Televised returns to screens in October, and has now taken on the American establishment.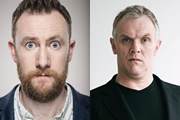 Alex Horne and Greg Davies will star in Taskmaster, a new show for channel Dave in which comedian guests have to undertake various challenges.