Studio audience confirmed for Red Dwarf Series 10
Thursday 13th October 2011 @ 4:03pm by
Aaron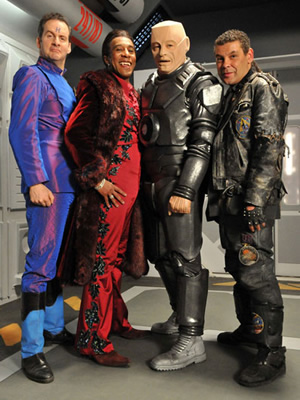 Danny John-Jules, best known as Cat in sci-fi sitcom Red Dwarf, has confirmed that the show's highly anticipated 10th series will be filmed in front of a live studio audience, for the first time since 1999.

In an interview with website Cult Box, John-Jules confirmed that Series 10 would record 6 half-hour episodes for digital channel Dave from the end of November, and that the shows would be filmed in front of a live studio audience with laugh-track accordingly.

He said: "We've gone back to our original format, for obvious reasons. Everyone missed the studio audience bit. It's a different play, it's a different rhythm when you've got a studio audience and I like that. Not everyone can do sitcom. It's like being in the theatre and being in the TV studio at the same time.

"You get the timing and you get that thing where you can hear the audience waiting for the punchline. Or sometimes you catch them out and it just smacks them in the face. There's always that bit of fear that you're going to screw up the best gag in the show in front of the audience."

Famously, the show's seventh series, broadcast in 1997, was filmed on a closed set to allow for more elaborate, film-like staging, with laughter recorded at separate screening sessions. The much derided eighth series, from 1999, returned to the traditional set-up, but the three-part revival series in 2009 featured no laughter track at all, which many fans felt jarred with both the show's tone and its history.

Danny John-Jules continues: "The whole industry needs to go back to the basics. The whole reality thing and everyone wanting things to look like the American slick shows. The hardcore Red Dwarf fans want the wobbly sets.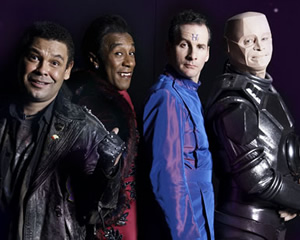 "We like our old-school British sitcom. The Red Dwarf writers loved shows like Rising Damp and Porridge. We were over the moon to be doing a show that was considered to be part of that genre, with very unusual casting. You know, Porridge had a black Scotsman and the poshest guy on Rising Damp was the black guy."

He added: "The reason why it's on Dave is that the BBC said there's no audience for Red Dwarf anymore. This is what we're up against. When a show gets three and a half million viewers on a cable channel, it's not rocket science!"

Dave is part of the UKTV network, a wholly-owned division of BBC Worldwide, the corporation's commercial business.

The new series is expected to be broadcast in spring 2012.
Latest News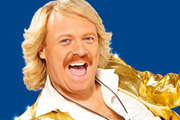 A TV sketch show is reportedly being developed by ITV for the comedy character Keith Lemon.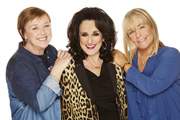 Hit sitcom Birds Of A Feather is to return for a landmark eleventh series, its second since being revived by ITV.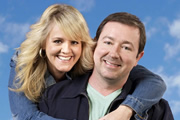 Sky Living has ordered a fourth series of Mount Pleasant, the comedy drama starring Sally Lindsay and Daniel Ryan.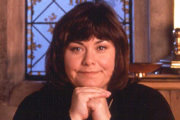 Dawn French is to perform a special Thought For The Day on Radio 4 in character as Geraldine Granger from the hit BBC sitcom The Vicar Of Dibley.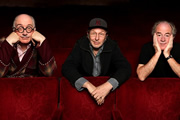 The original cast of Douglas Adams's comic sci-fi radio sitcom The Hitchhiker's Guide To The Galaxy are to reunite for a new recording.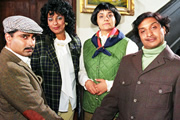 The hit BBC sketch show Goodness Gracious Me is to be resurrected for a special one off edition to celebrate 50 years of BBC Two.