Mayall and Edmondson write retirement home comedy
Thursday 7th April 2011 @ 4:53pm by
Aaron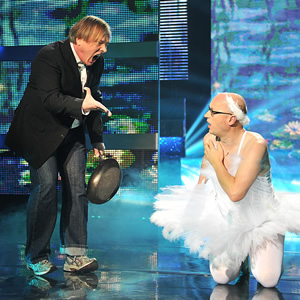 To date, the anarchic comedy duo of Rik Mayall and Adrian Edmondson have moved from The Dangerous Brothers in Saturday Live, via The Young Ones and Filthy, Rich And Catflap to Bottom and Guest House Paradiso - and now, according to The Sun, they are penning the logical next-step: a series set in an old peoples' home.

Edmondson, now 54, told the paper's TV Biz column: "Rik and I have an idea for a sitcom for when we are very, very old. We want to set it in an old people's home 30 years hence. It will be like Bottom, but we will be hitting each other with colostomy bags!"

The news will delight many fans, who have been longing for an update to the winning slapstick formula since Bottom's last incarnation eight years ago as the stage show Bottom Live 2003: Weapons Grade Y-Fronts Tour. Anticipation for further comedy from the pair grew last month when they performed a routine together for BBC One's Let's Dance For Comic Relief (pictured).

Previous sitcoms set in retirement homes have proved very popular, including You're Only Young Twice with Peggy Mount and Pat Coombs, and Waiting For God, starring Stephanie Cole and Graham Crowden.
Latest News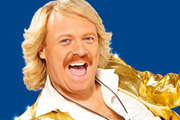 A TV sketch show is reportedly being developed by ITV for the comedy character Keith Lemon.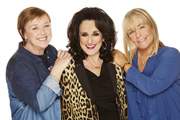 Hit sitcom Birds Of A Feather is to return for a landmark eleventh series, its second since being revived by ITV.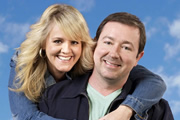 Sky Living has ordered a fourth series of Mount Pleasant, the comedy drama starring Sally Lindsay and Daniel Ryan.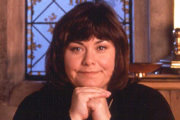 Dawn French is to perform a special Thought For The Day on Radio 4 in character as Geraldine Granger from the hit BBC sitcom The Vicar Of Dibley.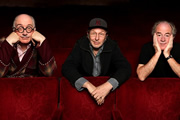 The original cast of Douglas Adams's comic sci-fi radio sitcom The Hitchhiker's Guide To The Galaxy are to reunite for a new recording.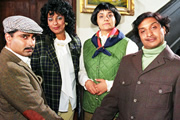 The hit BBC sketch show Goodness Gracious Me is to be resurrected for a special one off edition to celebrate 50 years of BBC Two.