Mayall and Edmondson write retirement home comedy
Thursday 7th April 2011 @ 4:53pm by
Aaron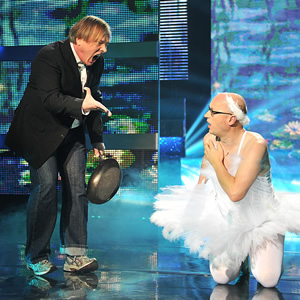 To date, the anarchic comedy duo of Rik Mayall and Adrian Edmondson have moved from The Dangerous Brothers in Saturday Live, via The Young Ones and Filthy, Rich And Catflap to Bottom and Guest House Paradiso - and now, according to The Sun, they are penning the logical next-step: a series set in an old peoples' home.

Edmondson, now 54, told the paper's TV Biz column: "Rik and I have an idea for a sitcom for when we are very, very old. We want to set it in an old people's home 30 years hence. It will be like Bottom, but we will be hitting each other with colostomy bags!"

The news will delight many fans, who have been longing for an update to the winning slapstick formula since Bottom's last incarnation eight years ago as the stage show Bottom Live 2003: Weapons Grade Y-Fronts Tour. Anticipation for further comedy from the pair grew last month when they performed a routine together for BBC One's Let's Dance For Comic Relief (pictured).

Previous sitcoms set in retirement homes have proved very popular, including You're Only Young Twice with Peggy Mount and Pat Coombs, and Waiting For God, starring Stephanie Cole and Graham Crowden.
Latest News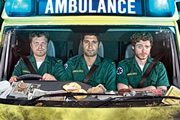 American television channel USA Network has commissioned a full series adaptation of Channel 4's 2011 comedy drama, Sirens.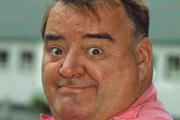 Actor Paul Shane, best remembered for his lead role in sitcom Hi-De-Hi!, has died at the age of 72.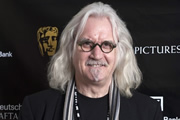 Ben Miller, David Tennant and Billy Connolly are amongst the cast set to star in new film What We Did On Our Holiday, from the writers of Outnumbered.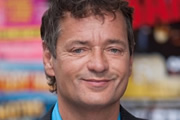 Channel 4 has commissioned No Offence, a Victorian police comedy from Shameless creator Paul Abbott. It will also stage further Stand Up To Cancer events.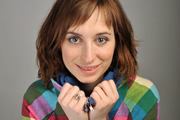 Isy Suttie has won the gold award in the comedy category at the Sony Radio Academy Awards 2013 for her Radio 4 show Pearl And Dave.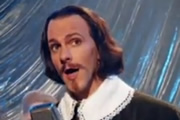 The cast of hit CBBC sketch show Horrible Histories are to star in Bill, a new comedy film about William Shakespeare.