10 O'Clock Live defended by C4 despite falling ratings
Thursday 17th March 2011 @ 3:40pm by
Ian Wolf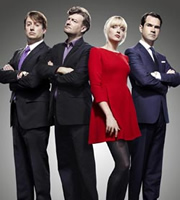 Channel 4 has defended satirical comedy series 10 O'Clock Live despite the fact that ratings have dipped to less than half that of episode one.

The series, which grew from the success of The Alternative Election Night broadcast last year, started with a viewership of 1.4 million viewers (an 8% audience share). However, ratings have fallen with last week's episode - the 8th of 15 in the run - attracting just 631,900 viewers (4%).

In its defence of the series, Channel 4 has focused on the fact that the programme is attracting a large percentage of younger viewers, with 38% of the show's audience being between 16 and 34 years old. They also highlighted a large viewership of the series on the network's on-demand catchup service, 4oD, despite the fact that this defeats the "live" element of the programme.

Darren Smith, the channel's comedy and entertainment commissioner, told Broadcast magazine: "With the repeats, VoD [Video on Demand] and live transmission combined, the show is doing about 1.8 million, which is fantastic for a comedy entertainment show. 10pm on any night of the week is very competitive. We could have done it as a pre-record but it would have been less exciting and spontaneous. If something happens five minutes before we go on, we address it. That freshness is part of the reason why lots of people watch the repeat, and why there is an impressive VoD uplift."

Smith refused to confirm if a second series of 10 O'Clock Live would be commissioned.
Our Guide to '10 O'Clock Live'
Latest News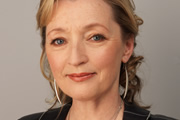 BBC Two has commissioned Mum, a new sitcom from the writer and producers of hit BBC Three sitcom Him & Her.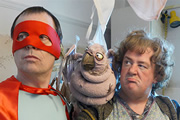 Kevin Eldon, Johnny Vegas, Kim Cattrall, Vic Reeves and Frank Skinner are amongst the stars of four silent physical comedies on Sky Arts.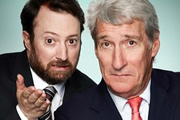 Channel 4 is bringing back its Alternative Election Night format on the 7th May, with Jeremy Paxman and David Mitchell leading a team of comedians in reporting the results.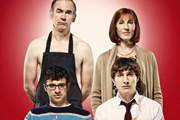 Channel 4 has ordered a fourth series of Friday Night Dinner, its award-winning sitcom starring Simon Bird, Tom Rosenthal, Paul Ritter, Tamsin Greig and Mark Heap.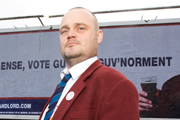 Channel Dave is to broadcast Dave's Election Night Special, a one-off documentary following Al Murray campaigning in the General Election as The Pub Landlord.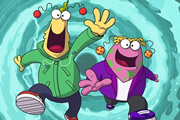 CBBC has ordered a 26-part animated sitcom series focused around former Big Breakfast characters Zig and Zag.