10 O'Clock Live defended by C4 despite falling ratings
Thursday 17th March 2011 @ 3:40pm by
Ian Wolf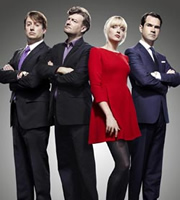 Channel 4 has defended satirical comedy series 10 O'Clock Live despite the fact that ratings have dipped to less than half that of episode one.

The series, which grew from the success of The Alternative Election Night broadcast last year, started with a viewership of 1.4 million viewers (an 8% audience share). However, ratings have fallen with last week's episode - the 8th of 15 in the run - attracting just 631,900 viewers (4%).

In its defence of the series, Channel 4 has focused on the fact that the programme is attracting a large percentage of younger viewers, with 38% of the show's audience being between 16 and 34 years old. They also highlighted a large viewership of the series on the network's on-demand catchup service, 4oD, despite the fact that this defeats the "live" element of the programme.

Darren Smith, the channel's comedy and entertainment commissioner, told Broadcast magazine: "With the repeats, VoD [Video on Demand] and live transmission combined, the show is doing about 1.8 million, which is fantastic for a comedy entertainment show. 10pm on any night of the week is very competitive. We could have done it as a pre-record but it would have been less exciting and spontaneous. If something happens five minutes before we go on, we address it. That freshness is part of the reason why lots of people watch the repeat, and why there is an impressive VoD uplift."

Smith refused to confirm if a second series of 10 O'Clock Live would be commissioned.
Our Guide to '10 O'Clock Live'
Latest News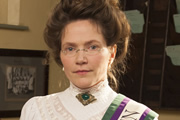 Jessica Hynes's suffragette sitcom Up The Women will not return for a third series, the BBC has confirmed today.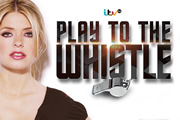 Holly Willoughby has signed up to present Play To The Whistle, a new comedy panel show for ITV focused on the world of sport.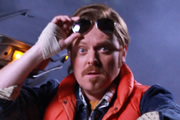 The character Keith Lemon is to star in a one-off special on ITV2 celebrating the 30th anniversary of the first Back To The Future film.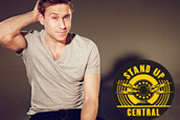 Russell Howard's Stand Up Central, which launches in April, will feature guests including Doc Brown, Katherine Ryan and Joe Wilkinson.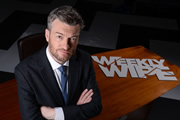 Charlie Brooker will return to BBC Two in the run-up to the May General Election with a new Wipe special focusing on the political campaign.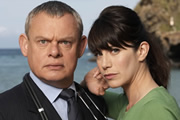 Martin Clunes and the rest of the Doc Martin cast are now in Cornwall to film Series 7 of the hit ITV comedy drama.