Count Arthur Strong recommissioned
Tuesday 9th July 2013 @ 4:12pm by
Aaron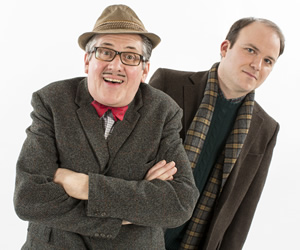 Count Arthur Strong, BBC Two's latest audience sitcom, has been recommissioned for a second series.

The programme premiered only last night, and despite attracting an audience of less than one million viewers to its 8:30pm timeslot, the BBC announced today that it has already ordered a second, 7-part series.

Written by Steve Delaney and Graham Linehan, the series focuses on Delaney's comedy character Count Arthur Strong, an apparent one-time comedy and variety star whose fame has long since faded, and whose grasp of reality and sanity at any point in his life seems somewhat questionable.

The series follows the costantly confused Count Arthur as he is contacted by Michael (Rory Kinnear), the son of his one-time comedy double-act partner, Max Baker, an author who never got on with his late father but has been asked to pen a biography of him.

Count Arthur is already well known to comedy fans, having starred in multiple successful live shows, and seven hit series of Count Arthur Strong's Radio Show! broadcast on Radio 4 to date.

BBC Controller of Comedy Commissioning, Shane Allen, said in a press release today: "It's a huge privilege to see Count Arthur Strong return. The combined talents of Graham Linehan, Steve Delaney and Rory Kinnear are too irresistible. This series has all the hallmarks of a BBC Two comedy classic with its superb character at the heart of it, brilliant writing and a dream supporting cast. Long may Arthur cause chaos around him."

However, initial critical reception to the TV series has been somewhat mixed. The Guardian said that Count Arthur "needs to up his game - and his gag quotient - pretty damn quickly", whilst The Telegraph felt "Delaney's script and delivery were a constant and quintessentially Countish joy".

Meanwhile, The Independent wrote: "Good radio comedy could not have sounded less funny on television, nor canned laughter more ironic. Something was surely lost in translation in the BBC's transposition of the Sony Radio Academy-award-winning show Count Arthur Strong into prime-time TV."

Audience reaction posted on our forums has been similarly split.

A co-production between Retort and Komedia, Count Arthur Strong Series 2 is expected to broadcast next year.

Here is a trailer for the second episode of Count Arthur Strong, due to broadcast on BBC Two at 8:30pm on Monday 15th July:


Our Guide to 'Count Arthur Strong'
Latest News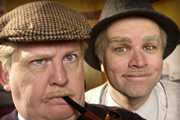 Still Game, the hit Scottish sitcom starring Greg Hemphill and Ford Kiernan, is set to return to the BBC.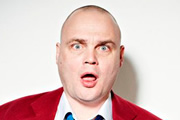 A group of comedians including Al Murray and Andi Osho will take over an entire advert break during ITV's soap opera Emmerdale.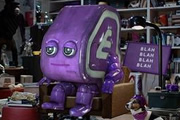 E4 has ordered Bad Robots, a hidden camera show in which various electronic machines are rigged up to prank members of the public.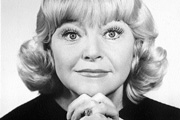 Prolific actress Dora Bryan, who featured in comedies as diverse as Catterick, dinnerladies, and Carry On Sergeant, has died.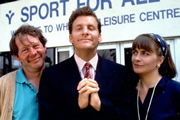 Chris Barrie has expressed an interest in starring in a revival of the hit 1990s BBC sitcom The Brittas Empire.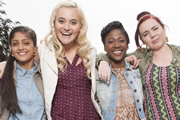 Filming has started on Series 3 of BBC Three sitcom Some Girls.