ITV orders Vicious Christmas special before series has started
Wednesday 10th April 2013 @ 4:15pm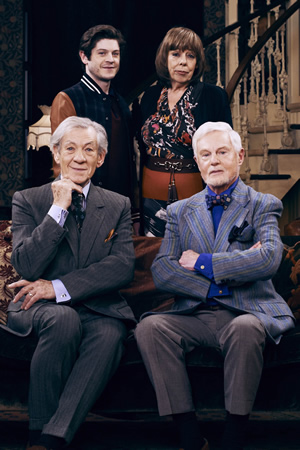 ITV has demonstrated strong faith in one of its new sitcom formats today by ordering a Christmas special before the series has begun airing.

A six episode series of Vicious has just completed filming and is due to begin on ITV at the end of the month. The sitcom is part of a drive by the commercial broadcaster to commission a raft of its own original comedy series.

The network today confirmed that it has ordered an additional episode of the comedy, written by Gary Janetti, an American whose previous credits include Will & Grace and Family Guy, for broadcast in its Christmas schedules - possibly in a prestigious Christmas Day slot.

Due to the high profile nature of Christmas specials, they are normally only granted to sitcom formats that have already built up strong and loyal followings, suggesting that ITV expects the series to be a big hit.

The show - which stars highly respected actors Sir Derek Jacobi and Sir Ian McKellen as an elderly gay couple living in Covent Garden - is a studio audience sitcom, written by Janetti based on a concept by playright Mark Ravenhill.

It tells the story of ageing partners Freddie and Stuart, who have lived together in a small Covent Garden flat for nearly 50 years. Freddie was a budding actor and Stuart a barman when they first met but their careers are now pretty much over and their lives now consist of reading books, walking their dog and bickering.

The programme was originally titled Vicious Old Queens, but McKellen has said he asked for the title to be changed. The 73 year-old jokingly commented "What on Earth do you mean? I'm most offended - I'm not old!"

Vicious also stars Frances de la Tour as the duo's feisty best friend Violet, and Misfits star Iwan Rheon as Ash, the young man who moves in upstairs.

Feedback from the recordings at ITV's London Studios has been overwhelmingly positive, reporting "loud, raucous laughter". One audience member posted the following in the British Comedy Guide's forums: "Whip smart writing and killer performances from the whole cast, particularly McKellen and Frances De La Tour. The crowd went absolutely mental for it."

Speaking to BroadcastNow at international TV sales conference MipTV, producer Gary Reich said that ITV's decision to broadcast the show during its prime-time schedule indicates that the network is confident in the series.

"They've got faith it will play into that ITV heart - it is about heart - and they love the fact that there is a bit of mischief in there. It's not anodyne, whitewashed or trying to flatten things out for the family. It's got more things you can grab hold of."

Writer Gary Janetti told reporter Lisa Campbell: "I'd rather people really loved or really hated it than felt mildly about anything. It doesn't feel so much a thing you would really hate. To me, it feels very mainstream and very inclusive."

The schedule date for Vicious will be announced soon. The British Comedy Guide will be publishing a full guide to the show, including cast interviews, on Tuesday 23rd April.

Vicious isn't the only new sitcom ITV is launching this year. Ancient Rome-based comedy Plebs is currently broadcasting on ITV2, and The Job Lot - a sitcom set in a job centre which features a cast including Russell Tovey and Sarah Hadland - is also due to start within the next month. Further new comedy commissions are expected to be announced soon.

Below are some preview clips from Vicious:


Latest News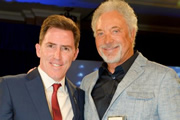 Rob Brydon is set to host a BBC Children in Need concert that will star Sir Tom Jones, and feature 'live and pre-recorded comedy pieces' about the singer.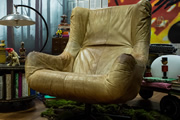 Dave has confirmed the commissioning of Crackanory Series 3, with readers set to include Back To The Future star Christopher Lloyd, Sarah Millican and Greg Davies.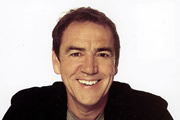 Robert Lindsay and Maureen Lipman will head up the cast of Bull, a TV sitcom set in an antiques shop.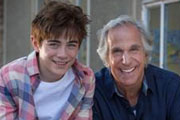 Happy Days star Henry Winkler is to return to CBBC for a third series of his comedy drama, Hank Zipzer.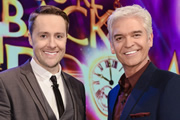 Phillip Schofield will return to ITV with four new episodes of comedy game show You're Back In The Room, in which contestants compete for cash whilst under hypnosis.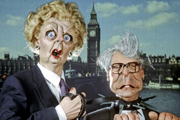 Spitting Image producer John Lloyd says he wants to bring back the satirical puppet format, possibly as an online show.