Gervais pledges to produce Derek Series 2 without TV networks
Tuesday 29th January 2013 @ 5:59pm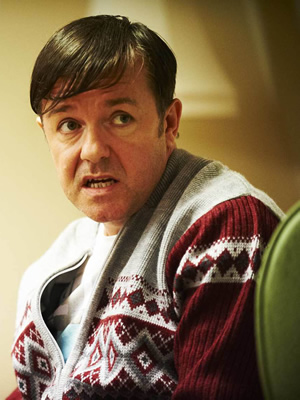 Ricky Gervais has made it clear he intends to make a second series of his comedy series Derek, whether or not he gets the backing of TV commissioners.

Speaking at a press screening, the star said: "Whether Channel 4 wants it or not, I will be doing another six episodes."

Gervais's words are indicative of the shifting of power away from broadcast commissioners to the comedy stars themselves and online business models. In America, influential comedian Louis CK has made significant sums bypassing traditional distribution platforms to release his stand-up shows as digital downloads, and online video services are now commissioning original content of their own.

On demand platform Netflix is currently producing a new season of cult hit US sitcom Arrested Development, whilst retailer Amazon has ordered six sitcom pilots to date. Meanwhile, Netflix rival Hulu is also investing in comedy, co-producing the recent fourth series of The Thick Of It and upcoming James Corden sitcom The Wrong Mans alongside the BBC.

Talking about not needing to rely on Channel 4, Gervais said: "I don't need them, I've got four million Twitter users. I can just put it on there."

It is believed that if Channel 4 opted not to commission a second series of Derek, the star would fund production himself and that Netflix, which has the US rights to stream the comedy, would publish the second series.

The star added, with a laugh: "I do this for myself. I do it for the sheer pleasure of it and I always have. I did it because I loved it when I was poor, and I do it because I love it now I'm rich. I don't care if you watch, I don't care if you don't like it."

Derek, a bitter sweet comedy drama about a group living and working at a retirement home, was piloted by Channel 4 last year, and a full series starts tomorrow. The critical reaction to the pilot was mixed, with some controversy surrounding whether the central character had learning difficulties.

Gervais says: "I have never considered Derek to be disabled, I never understood it when they started trying to second guess. Some are saying, 'He is autistic', 'No, he's got Down's syndrome', 'No, he's...' If I say he is not meant to be, he is not meant to be, it's as simple as that."

He added: "People often think my work is cynical. I'm always aware that whenever I launch a new show I feel like I'm landing at Normandy. I can hear the bullets, but you've still got to open the door."

Gervais has previously says he plans to make no more episodes of animated comedy The Ricky Gervais Show, whilst Life's Too Short, the BBC sitcom he has co-written with Stephen Merchant, is due to broadcast a final one-off special later this year.

As previously reported, Gervais's next major role is as the lead human actor in the new Muppets movie, filming at Pinewood Studios into the spring. He joked: "I love the fact we have to say 'lead human'. I know my place. I know Kermit's in charge." He also added he was very much looking forward to getting started on the film. "I am going to thoroughly enjoy it. I can't believe my luck. It's going to be two months of fun."

Below is a long-form teaser trailer for the new series of Derek, which includes some outtakes:


Latest News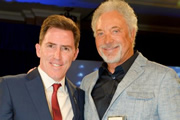 Rob Brydon is set to host a BBC Children in Need concert that will star Sir Tom Jones, and feature 'live and pre-recorded comedy pieces' about the singer.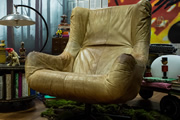 Dave has confirmed the commissioning of Crackanory Series 3, with readers set to include Back To The Future star Christopher Lloyd, Sarah Millican and Greg Davies.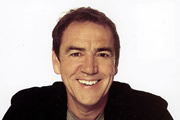 Robert Lindsay and Maureen Lipman will head up the cast of Bull, a TV sitcom set in an antiques shop.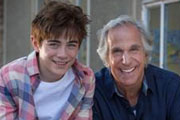 Happy Days star Henry Winkler is to return to CBBC for a third series of his comedy drama, Hank Zipzer.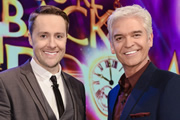 Phillip Schofield will return to ITV with four new episodes of comedy game show You're Back In The Room, in which contestants compete for cash whilst under hypnosis.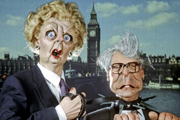 Spitting Image producer John Lloyd says he wants to bring back the satirical puppet format, possibly as an online show.