Sky Arts orders full series of Psychobitches
Thursday 13th December 2012 @ 7:03pm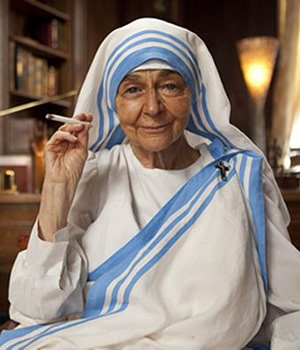 Sky Arts has ordered a full series of Psychobitches, a sketch show that 'puts history's most famous women into the psychiatrist's chair and shines a spotlight on their psychoses and obsessions'.

Similar in format to 2005 sitcom Help, the programme was piloted earlier in the year as part of the channel's Playhouse Presents strand of one-off comedies and dramas.

Rebecca Front played the Therapist at the centre of the show, and in the pilot episode Catherine Tate, Sharon Horgan, Katy Brand, Sheila Reid (pictured), Samantha Spiro and Selina Griffiths portrayed various famous women, including Eva Braun, Joan of Arc, Mother Teresa and Mary Whitehouse.

The commission has yet to be officially announced by the channel, but news leaked out at The British Comedy Awards last night.

Rebecca Front, who picked up the Best Actress prize for her role in The Thick Of It, was remaining tight-lipped backstage about upcoming TV work. She told The British Comedy Guide: "I'm not allowed to say what I'm working on as it hasn't been announced, but there are a lot of women in it. Just everyone who has come in has been the funniest women. Frances Barber came in the other day and was hilarious - I could barely speak I was laughing so hard."

However, it was Jack Whitehall who let slip that Psychobitches was returning. Asked about a Twitter comment revealing that he'd shaved his legs for a sketch show, he revealed: "I play Princess Diana in the up-and-coming Psychobitches on Sky Arts. GREAT show; created by Jeremy Dyson who co-created The League Of Gentlemen. I appear in one sketch as Lady Diana, and I think it's worth watching." The comic, who was named King Of Comedy at the ceremony, added: "Me as Diana - it's not disrespectful!"

The full series of Psychobitches, from Tiger Aspect Productions, will air on Sky Arts in 2013.
Story update, Monday 17th December 2012. Commission confirmed.
Sky Arts has confirmed that
Psychobitches
has been ordered for a series, to air on the channel in
2013
.
Starring Rebecca Front as the therapist, the series will see the core cast play a number of women from history including Julia Davis as Sylvia Plath, Sharon Horgan as Eve, Sam Spiro as Audrey Hepburn, Frances Barber as Bette Davis, Kathy Burke as Mona Lisa, and Katy Brand as Mary Shelley. The series will also feature Tamsin Egerton, Selina Griffiths, Zawe Ashton, Joanna Scanlan, Sarah Solemani and Sharon D Clarke.
The series will also include characters from Jack Whitehall, Harry Enfield and reunites the
League of Gentlemen
team: Mark Gatiss, Reece Shearsmith and Steve Pemberton.
Jeremy Dyson (
The League Of Gentlemen
) will once more direct.
Sky's Lucy Lumsden says: "We are very proud of
Psychobitches
, a honeypot for our funniest comedy actresses. A treat for 2013."
Latest News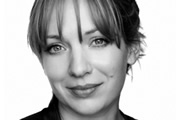 Katherine Parkinson, Stephen Tompkinson and Ralf Little are to star as mismatched housemates in a brand new sitcom pilot for ITV.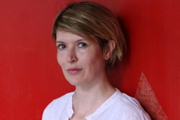 Julia Davis has written and is starring in a new pilot about a breakfast TV host for Channel 4, called Morning Has Broken.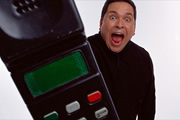 Dom Joly is reportedly having a second go at re-making his hidden camera show Trigger Happy TV for American audiences.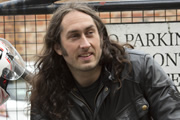 Ross Noble Freewheeling, the improvised comedy series which sees stand-up comedian Ross Noble travelling the UK, is to return to channel Dave.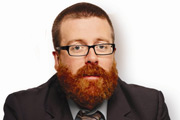 Frankie Boyle is amongst the stars talking part in a read-through for Wild Life, a new sitcom pilot about a TV documentary crew that is aiming to film wolves in Sweden.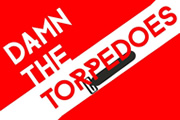 BFBS Radio, the station set up to broadcast to British armed forces around the world, is launching a new sketch show called Damn The Torpedoes!.