Citizen Khan: culturally comedic or overtly offensive?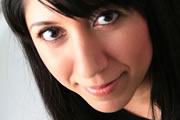 Yasmeen Khan
August 2012
New sitcom Citizen Khan is in the news after 185 people complained to the BBC about the way it portrays Muslims. Yasmeen Khan (no relation to the fictional character!) has written the following in regards to this topic...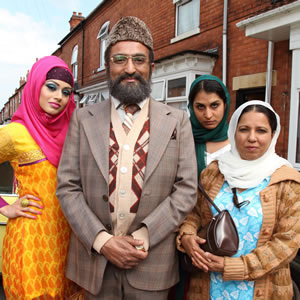 Looking at tweets of those who loved Citizen Khan, it seems many of them are relatively young. While the first episode of the new BBC One sitcom about a British Pakistani family didn't really tickle my funny bone, I can see why those British Asians who haven't had access to much Asian comedy before would like it - it's probably one of the first reflections of themselves and their culture that they've seen on screen. This is evidenced in the tweets of those saying their dad/uncle has a yellow Mercedes/brown suit just like the ones that bumbling protagonist Mr Khan wears in the programme.

Those of us British Asians that grew up with Goodness Gracious Me often had a gleeful reaction to that series; whether it was the domineering Asian mum, the Asians that pretended to be white or the wannabe rude boys who couldn't get a date - there was something for everyone to recognise. But what Goodness Gracious Me also did well was to subvert stereotypes; one of its most celebrated sketches was 'going for an English' in which Indian characters drunkenly order 'the blandest thing on the menu' in an English restaurant. For me, while there was great joy in seeing characters that reflected people from my own life, it was these more subversive sketches that were smarter and funnier.

The gap between Goodness Gracious Me and Citizen Khan has been a long one - eleven or so years. The fact that there has been no other notable British Asian comedy on television in-between, aside from perhaps chat show The Kumars At No. 42, means that part of the British Asian audience are yearning for something more sophisticated while others, perhaps younger, are happy to see anything at all that resembles them in any way.



But to compare the two programmes head on would be unfair - one a BBC Two sketch show and the other a BBC One sitcom, two very different beasts. A sitcom has to set out its stall and hastily establish those characters, stereotyped or otherwise, and this might go some way to explaining why the first episode of Citizen Khan felt rather over-egged; it's about a British Pakistani family, we get it. And it's a tall order to make something culturally specific accessible and relevant to a mainstream mixed audience - how do you establish some of the characters and issues quickly? In this case, by putting them in a 70s style plot laden with old fashioned comedy mishaps and shenanigans a go-go.


It was this rather dated feel that for me was an issue, rather than anything 'offensive'. The character of the daughter who wears a hijab (headscarf) and appears religious has been focussed on by some; in one scene she quickly slips her hijab on and pretends she was reading the Quran when her dad comes into the room. I didn't find it offensive; it was poking fun at the people, not the religion.

In my own performing and writing, this is a rule of thumb I abide by - there are much better laughs to be had by looking at a culture or the way people behave in that culture than anything directly to do with a religion. In MUJU, the Muslim-Jewish theatre company of which I'm a member, we have performed sketches about young Muslim girls in hijabs who try to out-do each other about how religious they are, despite them actually being clueless about religion, alongside sketches that poke fun at aspects of modern Jewish life. Playing to largely our two communities, we have never had a complaint of anyone being offended. Similarly in my first play, I have a character who I reference as a 'gobby hijabi' - wearing a headscarf obviously doesn't equate to having no personality.

Knee-jerk reactions about something being offensive are frustrating and serve only to fuel dubious tabloid 'fury'; I'm a firm believer that if a community can laugh at itself, then it's a pretty secure, confident one. But therein lies the problem of trying to see Muslims, or any other group for that matter, as one homogeneous, monolithic group. What will have some laughing off the sofa will offend others, just like any and all comedy. And does a mainstream sitcom have a duty to be 'representative'? Not by my reckoning, but whether or not it can avoid being so is another issue.

Yasmeen Khan is a journalist and broadcaster, writer and performer.
www.yasmeenkhan.co.uk @yasmeenkhan1

Guide to 'Citizen Khan'