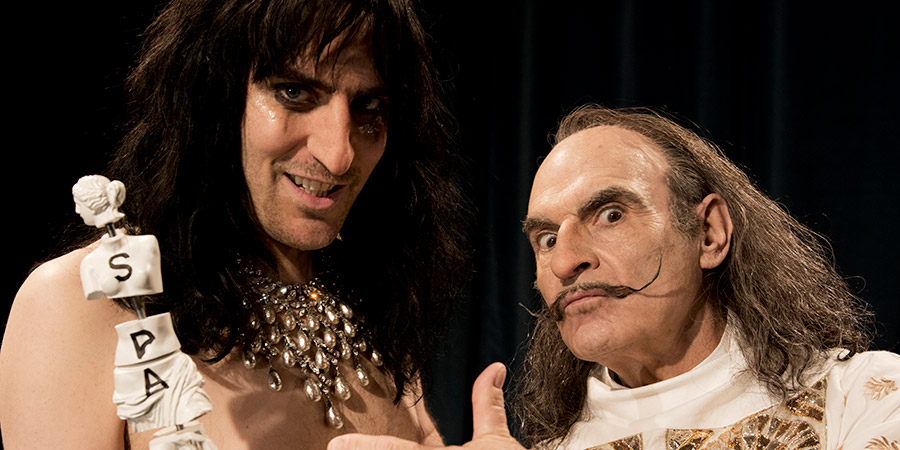 Genre

Comedy Drama

Broadcast

Channel

Episodes

1

Starring

Writers

Roger Drew and Ed Dyson

Directors

Producers
Urban Myths: The Dali And The Cooper tells the incredible true story of Alice Cooper's encounter with Salvador Dali in New York in 1973. Over the course of a few days, Alice Cooper was invited to one of the most surreal dinner parties ever by Dali before being asked to pose in a photo-shoot for one of the world's first holograms while wearing a tiara made up of $2million worth of gems while brandishing a shish-kebabbed statuette of the Venus De Milo.
Use the menu bar above to access more pages.