So the three new League Of Gentlemen TV specials were a triumph, enjoyed by both long-term fans and new viewers alike. The episodes certainly warrant a second viewing to catch all the great lines and sight gags you might have missed first time. Here's some of the things we spotted...
The opening train gag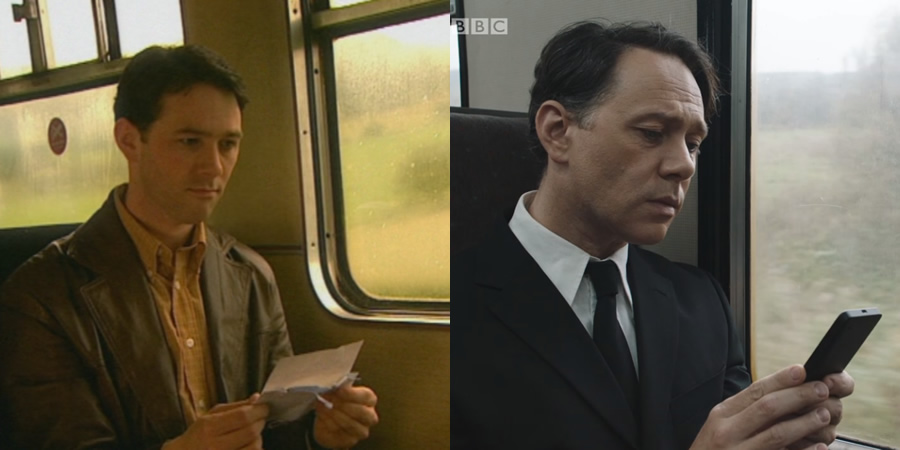 The opening scene, which sees Benjamin on a train heading towards Royston Vasey, is similar to how the show's very first episode started. This time Benjamin has a mobile phone though.
Class 2B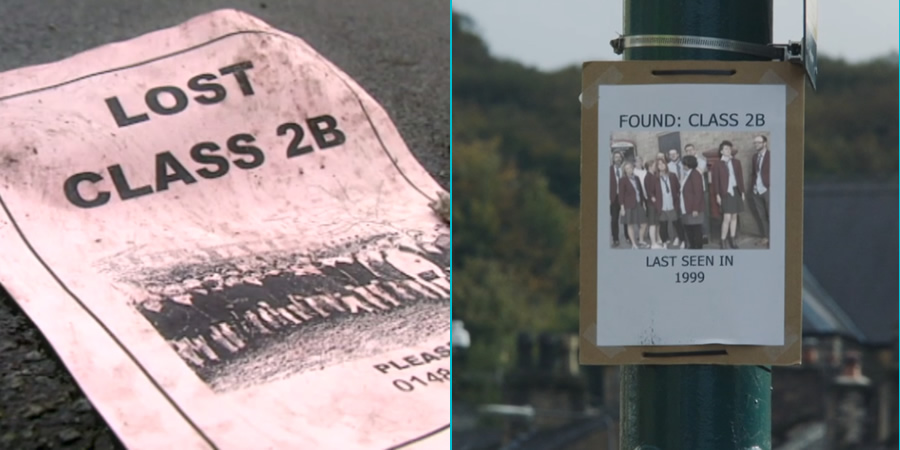 The missing kids have, after 18 years, finally been found!
Royston Vasey's geography
The planning map allowed us to learn more about the non-local area around Royston Vasey. Towns include Laptop, Stink, Sorehole, Stench, Blackmuffin, Gobblenock and Clitterhouse. Also, right next to Royston Vasey is Spent... the name the town was called in the Radio 4 version of the show (1997's On The Town With The League of Gentlemen).
Speaking of the radio version: In the first of the new specials, just after Pamela Doove has read the shipping forecast, the Radio 4 presenter can be heard in the background saying "Now, a chance to hear the very first episode of On The Town With..."
Tricia is back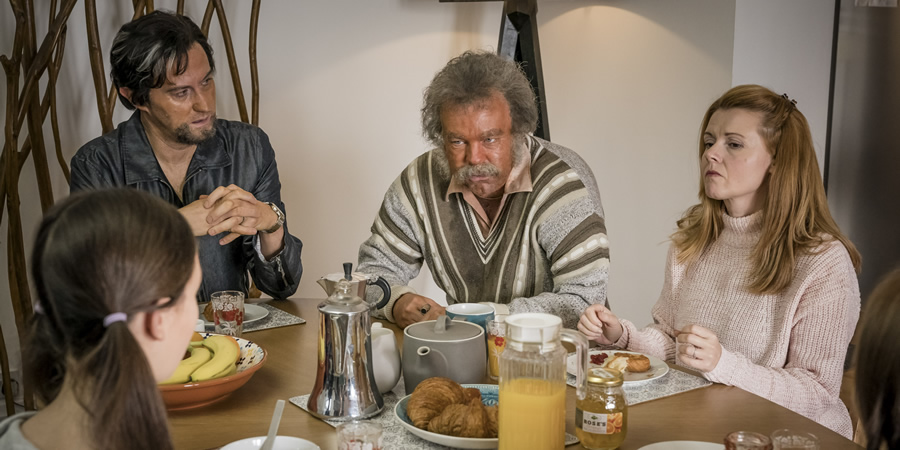 Many people thought Car Share actor Sian Gibson was 'guest starring' in these new specials, however she appeared in previous episodes as Tricia too. Credited as Sian Foulkes in Series 2 and Series 3, she played a nurse, who was Al's girlfriend. Looks like, despite Pop's interference, she stayed with Al all these years.
Inside No. 9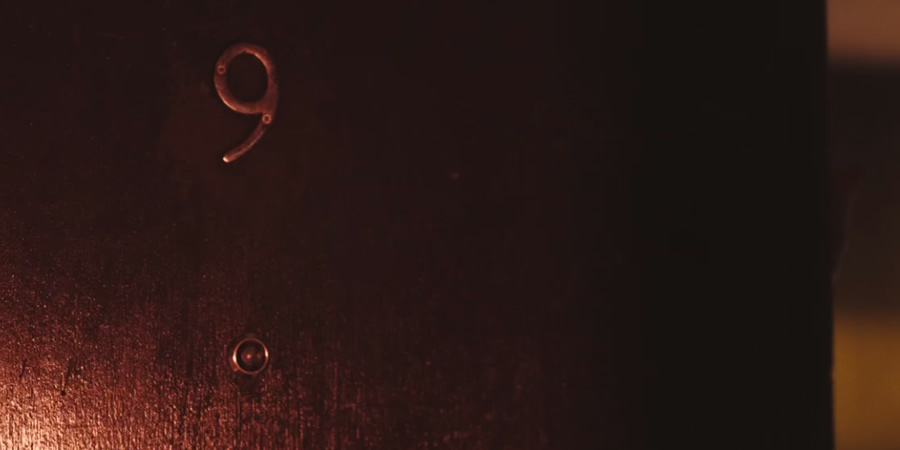 In a reference to Steve Pemberton and Reece Shearsmith's other show - Inside No. 9 (Series 4 starts on 2nd January) - Tubbs and Edward are squatting in a flat with number 9 on the door. Those that like playing along with Inside No. 9's find the hare game could even play along in this show too.
David and Barbara's kids?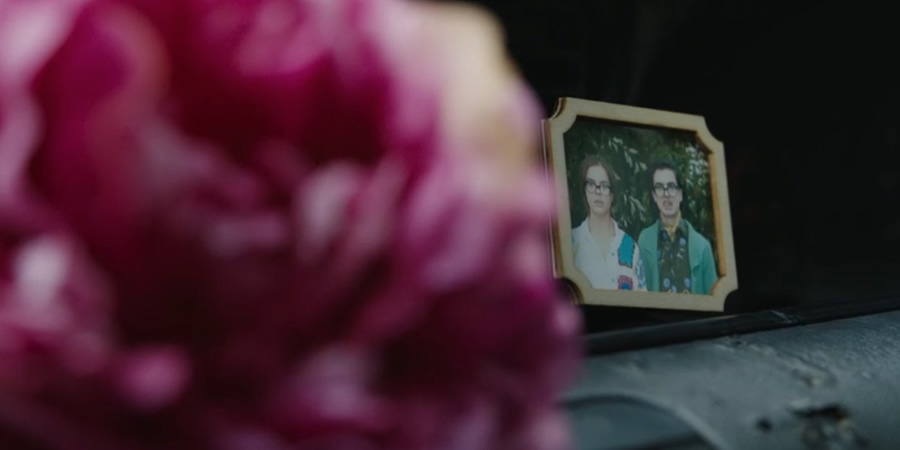 Thanks to Jason Hawksworth for spotting this one. On the dashboard of Barbara's cab is a picture featuring two people. Could this be the children Barbara had with Tubbs and Edward's son David?
Luigi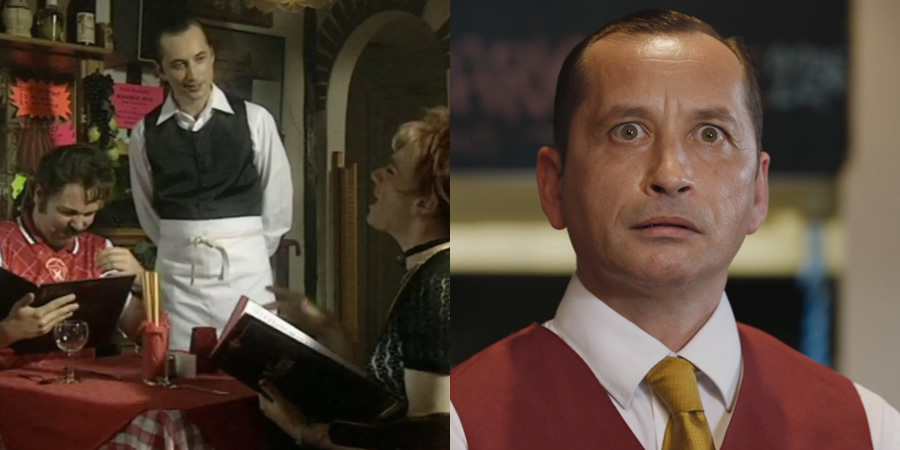 Actor John De Main returned as waiter Luigi. Despite him admitting in Series 1 he is actually called Carl and isn't from Italy, both Charlie and Stella Hull continue to call him Luigi, and he continues to put on the fake accent for them.
Steve Pemberton's son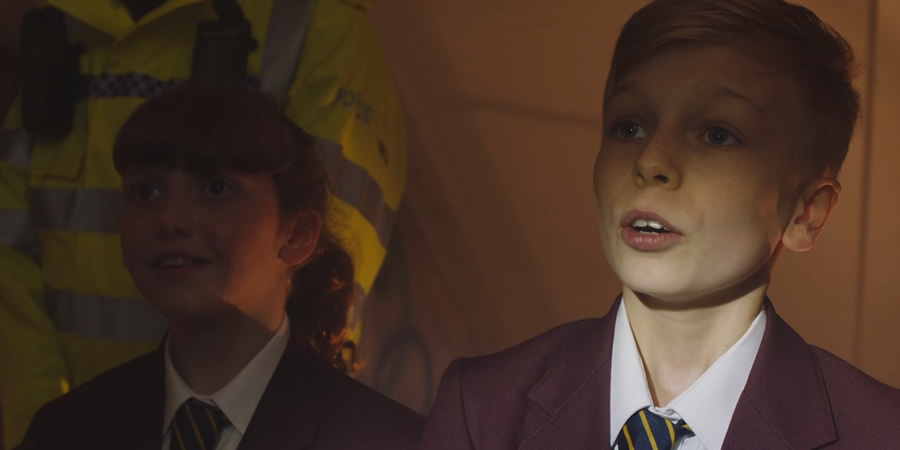 Steve Pemberton's son Adam made a cameo in the final episode, playing the 'Swot' boy.
Ms Beasley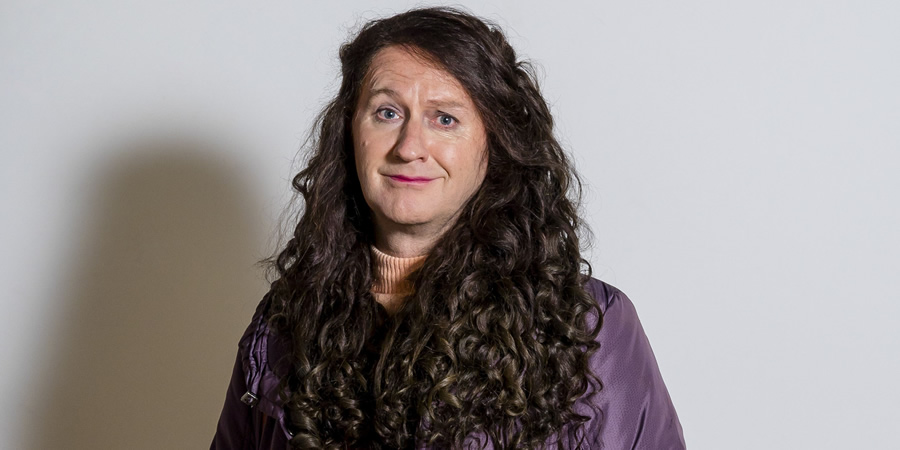 Ms Beasley isn't the best known of the show's characters... but she was back in the final episode, where more tragedy befell her. We've previously seen her donating baby things to a charity shop because she "doesn't need them anymore", and having to go to the un-helpful Dr Carlton due to terrible headaches. This time she presumably thought her luck had changed though when she saw the opportunity to get some free passport photos.
Photo booth warning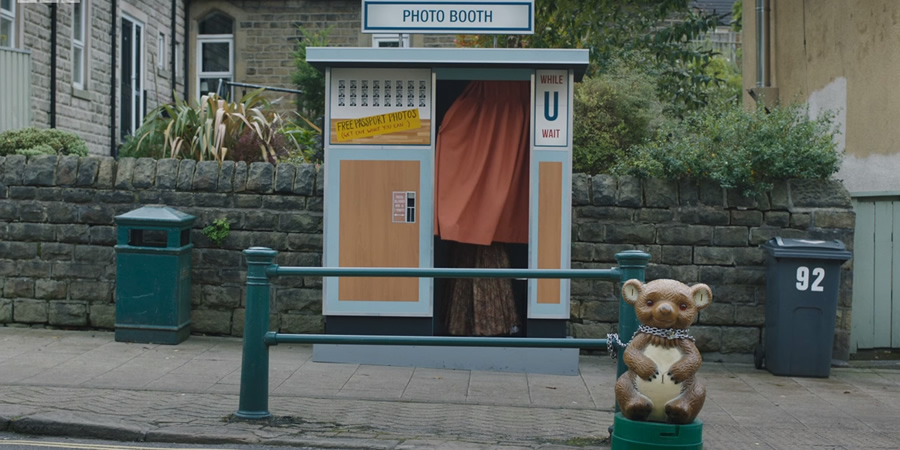 The photo booth trap shouldn't really have come as a surprise to anyone - Papa Lazarou had made things quite clear with his sign: "Free Passport Photos (Get Out While You Can)". Also, we did get a good laugh at how that collection box bear was secured to the railings.
The Red Bag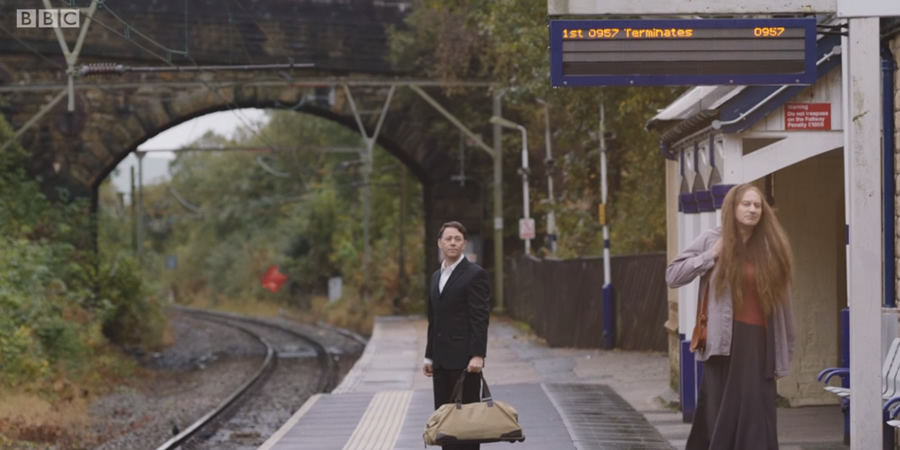 If you've seen Series 3, you'll know how significant a red plastic bag is to the world of The League Of Gentlemen. One popped up in the final scene... they're worth 5p nowadays, so Benjamin should have gone after it!
Also, is the departure board at the station a clue that Benjamin might not be able to leave Royston Vasey after all? He appears to be waiting for a train that isn't due to go anywhere.
---
Thankfully we know this isn't the end of The League Of Gentlemen. They'll be performing in a new tour from August 2018. Tickets have sold really well since they went on sale, resulting in more dates being added (including the O2 Arena), so if you haven't already got seats booked it's not too late - search for 'The League Of Gentlemen Live' tickets
If you want to relive the magic of the Anniversary Specials, they'll be out on DVD in January. You can pre-order now. See below for more details.
---
The League of Gentlemen (Jeremy Dyson, Mark Gatiss, Steve Pemberton and Reece Shearsmith) return to Royston Vasey after 15 years for three very special episodes of their cult favourite comedy. Between them, the League play more than three dozen characters in this dark comedy about the inhabitants of the remote town of Royston Vasey, located somewhere in the North of England.
Royston Vasey is facing a threat more terrible than anything it has faced before: boundary changes that will erase the town from the map forever. The fight to save the community from administrative annihilation comes from unexpected and surprising directions, all of them local, as the crisis reaches its earth-shattering climax.
First released: Monday 15th January 2018
Distributor: BBC
Region: 2
Discs: 1
Minutes: 90
Subtitles: English
Buy and sell old and new items
Search for this product on eBay
It looks like you're in the US? Fear not! Almost everything can still be ordered.
Amazon UK
deliver internationally,
Amazon.com
carries many items separately, or you can look out for US/Canadian flags on our product listings for direct links.
If ordering from a UK store, please note that you are in Region 1 (DVD)/Region A (Blu-ray), whilst the UK is in Region 2/B, respectively. This means that many - but by no means all - may fail to play. Look for products marked "Region free", "All regions", "Region 0" or "Multi-region". Blu-rays may also be marked "Region A/B/C", "Region free", or variations thereof. You may also check whether your DVD/Blu-ray player supports multi-region playback (also referred to as "region free"), or whether it can be set to do so. There should, of course, be no problems with books, CDs, or other physical items.
More advice & help on importing
Published: Thursday 21st December 2017