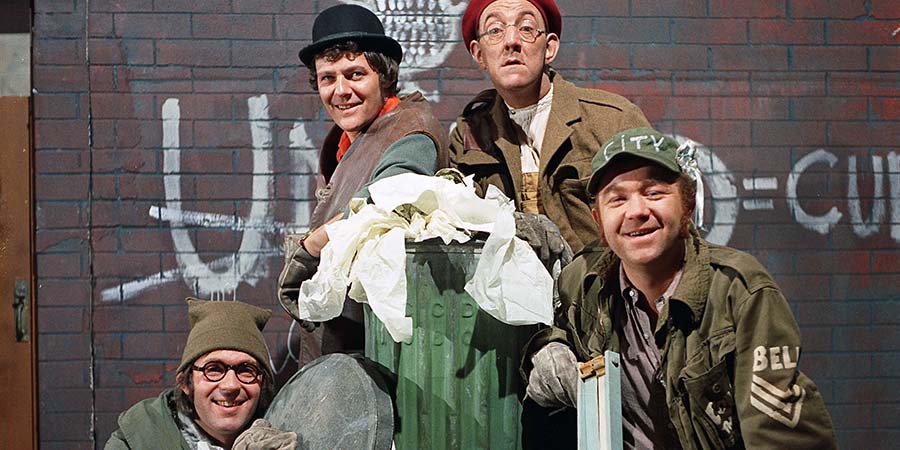 Genre

Sitcom

Broadcast

Channel

Episodes

21 (1 pilot + 3 series), plus 1 short special

Starring

Bryan Pringle, Trevor Bannister, Graham Haberfield, Tim Wylton, John Woodvine, Brian Wilde and John Barrett

Writer

Director

Producers
Among the crew of Thunderbird Three, a Corporation dustcart, are such unlikely characters as Cheese and Egg, Heavy Breathin and the football-mad, Winston. Their role in life is to make things difficult for 'Bloody Delilah', their boss, and the commitment to do as little work as possible.
The scriptwriters invented their own abusive language (bog off, piggin 'eck) for this sitcom but were still deluged with complaints.
The writer, Jack Rosenthal had introduced the characters in an earlier Playhouse but had tired of his creation by the end of the second series, abandoning it for the much softer, but equally innovative, The Lovers.
Production company

Picture

Black and white / Colour

Soundtrack

Music by Derek Hilton.

Laugh track

Live audience
Broadcast details
First broadcast

Monday 30th September 1968 on ITV at 8:30pm

Last new broadcast

Monday 31st August 1970 on ITV at 9:30pm
Website links