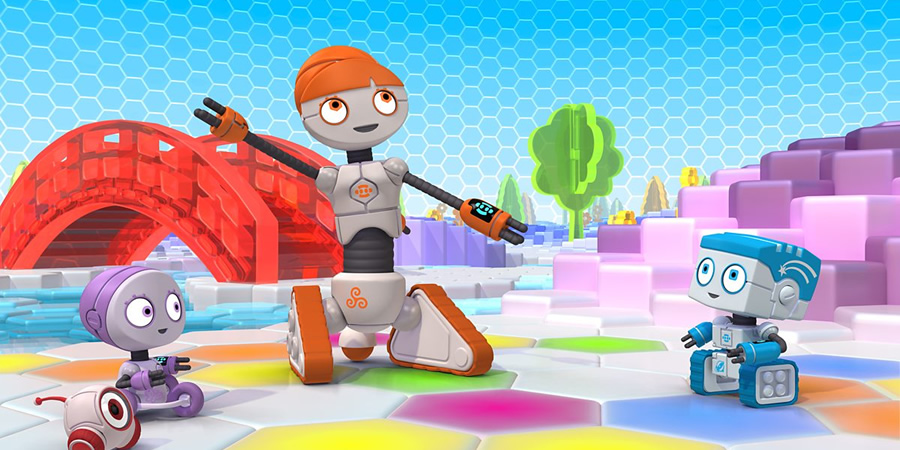 Genre

Sketch Show

Broadcast

Channel

Episodes

Starring

Natalie Casey, Bert Davis, Phoebe Jones, Lauren Alexandra, Les Bubb, Callum Donnelly, Richard Franklin, Robin Hatcher and others

Writers

Callum Donnelly, Richard Franklin, Robin Hatcher, Andrew Jones, Claire McCarthy, Ciaran Murtagh, Mawaan Rizwan, Rose Johnson and others

Directors

Producers
Spot Bots aims to help develop the observation and attention skills of the young viewers watching CBeebies.
The show features a series of live-action sketches. Each sketch contains fun games, and viewers are encouraged to join in with the puzzles at home.
Featuring in every episode are the Spot Bots, adorable animated robots who love to play games and puzzles. The Spot Bots introduce each of the live-action sketches, while the series also includes Ben Faulks and a host of new faces as regular colourful, comic characters.
Use the menu bar above to access more pages.