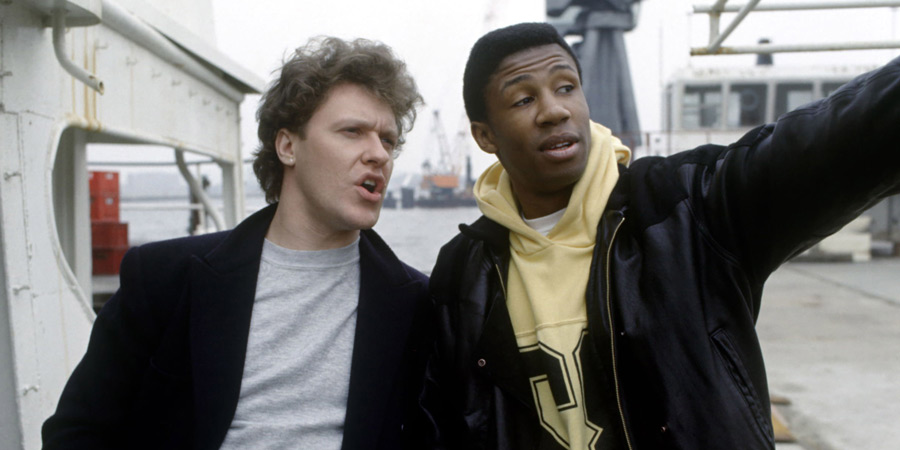 Genre

Comedy Drama

Broadcast

Channel

Episodes

12 (1 series)

Creators

Starring

Writer
Isle of Dogs likely lads Pincy and Billy have since childhood harboured entrepreneurial dreams and ambitions that would make Prime Minister Margaret Thatcher proud.
Unfortunately, lacking both investment capital and ideas, the ever-optimistic pair find themselves on the wrong side of just about everyone as the redevelopment of London's Docklands slowly begins to take shape around them: indebted to the council for rent; the local café owner for food and tea bills; and Higher Purchase for Billy's bright yellow van.
Running rings around and between the long derelict wharves, wharehouses and alleys that make up the Dogs, the pair are ever in search of that genius money-making scheme that'll see them right. But it's not looking like an easy search for that big idea, the one that'll give them some real future prospects.
Production companies

Soundtrack

Theme song composed by Ray Dorset and performed by Made In England and Ray Dorset.

Laugh track

None
Broadcast details
First broadcast

Wednesday 19th February 1986 on Channel 4 at 9pm

Last new broadcast

Wednesday 7th May 1986 on Channel 4 at 9pm

Length of episodes

1 hour
Website links