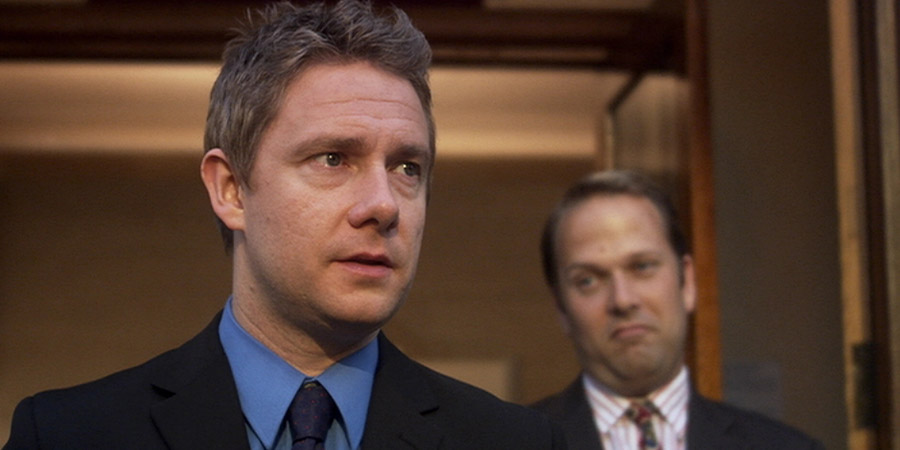 Genre

Sitcom

Broadcast

Channel

Episodes

1 Pilot

Starring

Martin Freeman, Nicholas Burns, Siobhan Finneran, Phil Davis, John Fortune, Rebecca Grant, Matt Green, Emma Kennedy and others

Writer

Director

Producer
Greg Wilson is an ex-child star. At fourteen, he was a child magician. Precocious, smug, very punchable. The pinnacle of his career was the 1986 Royal Variety Performance, when he charmed the audience with his patter about his Mum sewing name-tags into the backs of all his tricks.
One week later, his career is finished. During a phone-in on the Saturday morning kids TV show, Crikey It's Saturday!, someone rings in and calls Greg 'a fucking wanker' on live TV. It's the ultimate humiliation. The caller has articulated what everyone is secretly thinking. It's a blow from which Greg will never recover.
Twenty years later, Greg works in a leather sofa shop. The early promise of his life unfulfilled. He's bored, unhappy, still hurting on the inside, forever wary of other people. In every human encounter lies potential humiliation.
Even his boss, who looks about 13, treats Greg with utter contempt. But then Greg is recognised by a customer and asked for his autograph. It's the beginning of a journey that will pass through a police station and end with Greg in court, facing a year-long prison sentence for assault.
Part of

Production company

Also known as

Comedy Showcase: Other People (Other official name)

Laugh track

None
Broadcast details
First broadcast

Friday 5th October 2007 on Channel 4 at 10pm

Episode length

30 minutes
Website links