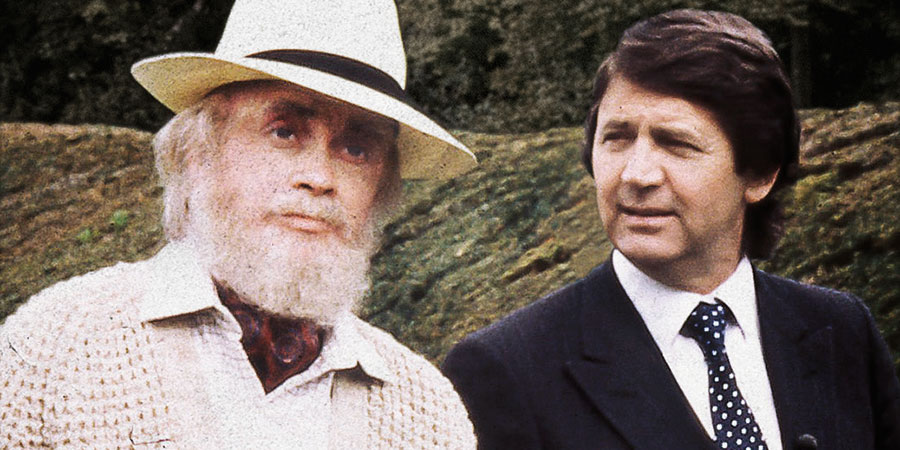 Genre

Sitcom

Broadcast

Channel

Episodes

1

Starring

Harry Enfield, Charles Simon, Stewart Harwood, Peter Goodwright, George Raistrick, Renée Asherson, Simon Godley, Charles Pemberton and others

Writers

Director

Producer
The winner of a Silver Rose of Montreux, this documentary takes a critical yet nostalgic look at the life and work of one of Britain's most accomplished and well-known performers, the great Norbert Smith (who bears an uncanny resemblance to Harry Enfield).
This incisive documentary tracks the illustrious career of light tragedian Norbert Smith, from his first film appearance alongside the popular comedian Will Silly in Oh Mr Bankrobber in 1936 to his last, a passionate study of the British Peace Movement, Carry on Banging, set in Greenham Common and co-starring some of the original Carry On regulars, Jack Douglas, Kenneth Connor and, most prominently, Barbara Windsor.
Melvyn Bragg (as himself) presents this major documentary, which is illustrated with numerous examples of Norbert Smith's stage and film achievements - his ups, downs, disasters and catastrophes. Among his screen credits: Rebel without a Tie, the 1930s teen rebellion movie which made his name; the late 1940s' Hamlet, adapted in collaboration with Noel Coward; the grittily realistic It's Grim Up North (1959) and the all-action World War II adventure Dogs of Death, in which he and other contemporary stars drank through the entire production budget in just two weeks. He is also seen in Brief Encounter with the early world of advertising and as a doctor dispensing rather less than frank advice about the perils of VD for the forces in a characteristically inept wartime information film.
Among those joining Harry Enfield in this tour de force, besides the Carry On regulars, are Renee Asherson as Lady Smith and Josie Lawrence, as Smith's partner in a wartime Hollywooden musical evocation of old London Town. Harry Enfield not only plays Smith and Smith's impersonation of a host of roles, but also co-wrote the film with producer Geoffrey Perkins, late of Spitting Image and host of Channel 4's Don't Quote Me.
Production company

Laugh track

None
Broadcast details
First broadcast

Friday 3rd November 1989 on Channel 4 at 10:30pm

Episode length

1 hour

Last repeat

Monday 3rd September 2012 at 12:05am on 4seven
Website links