BBC developing 3D comedy drama
BBC developing 3D comedy drama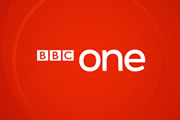 The BBC is planning a new comedy drama series to be produced and broadcast in 3D, according to trade magazine Broadcast.
Whilst no details about the series' characters or story are available at the time of writing, the corporation's head of 3D, Kim Shillinglaw, is said to be in talks with comedy department boss Mark Freeland and comedy commissioner Cheryl Taylor over the project.
Although the BBC has experimented with 3D programming in the past - notably coverage of the Wimbledon tennis championships and some Strictly Come Dancing in 2011 - the series looks set to become the UK's first 3D scripted series. Meera Syal's 10 minute instalment of Sky1 anthology series Little Crackers was broadcast in 3D in December 2010, but the broadcaster is not known to have further 3D projects in development at present.
The project marks part of a two year experimentation with 3D programming, encompassing numerous genres including arts, sport, science and documentary, as well as comedy. A 3D episode of the popular Walking With Dinosaurs series is expected to broadcast later this year.
Shillinglaw told Broadcast: "Each genre presents different challenges, and we have to make sure with each experiment that we are testing some aspect of production or distribution."
The BBC is aiming to have the series ready for broadcast early in 2013.
Share this page