Sky Atlantic to celebrate gay entertainers
Sky Atlantic to celebrate gay entertainers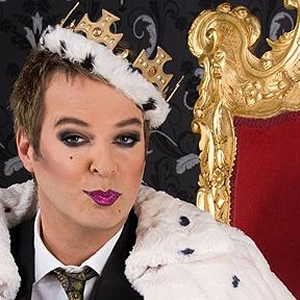 Gay performers in British entertainment are to be charted and celebrated later this year in a new series for Sky Atlantic.
God Save The Queens, a three-part series, will tell the story of gay comedians and performers in Britain since Queen Elizabeth acceded to the throne in 1952.
Production company Twofour describe the programme as "a warm-hearted and intelligent definitive history of gay performers in the British entertainment industry".
They said: "It starts in 1952 and tells the story of gay performers and the role they have played in changing public perception of homosexuality and becoming national institutions along the way.
"It will be a celebration of achievements and career highlights, as well as a history of how gay rights and our perception of gay performers has changed over the last 60 years."
Viewers can expect contributions from current gay comedians such as Julian Clary (pictured), as well as comment on the lives and work of celebrated performers of the past, including Carry On stars Charles Hawtrey and Kenneth Williams, stand-ups such as Frankie Howerd, and high-profile entertainers such as Larry Grayson.
The Queen assumed power on 6th February 1952, after the sudden death of her father, George VI. The series is likely to be broadcast during the summer to coincide with her Diamond Jubilee celebrations.
Story update. 18th April 2012. Official quotes:
Commissioning Editor Clare Handford says: "The history of entertainment is inextricably linked with camp culture. God Save The Queens is a celebratory look at the flamboyant male stars who have shaped our cultural landscape during the 60 years of the Queen's reign."

Executive Producer Juliet Rice adds: "As we celebrate the royal jubilee, God Save The Queens tells the stories of our favourite gay stars and the social landscape that defined them, providing us with constant entertainment over the last 60 years."
Share this page