Molly Rainford is Nova Jones
Molly Rainford to star in CBBC's Nova Jones
Former Britain's Got Talent star Molly Rainford takes the lead role in CBBC comedy Nova Jones
Set to launch this September, the comedy adventure series focuses on a pop star who tours in space
Rainford says: "Nova Jones is definitely a lovable diva, and playing her is a dream come true!"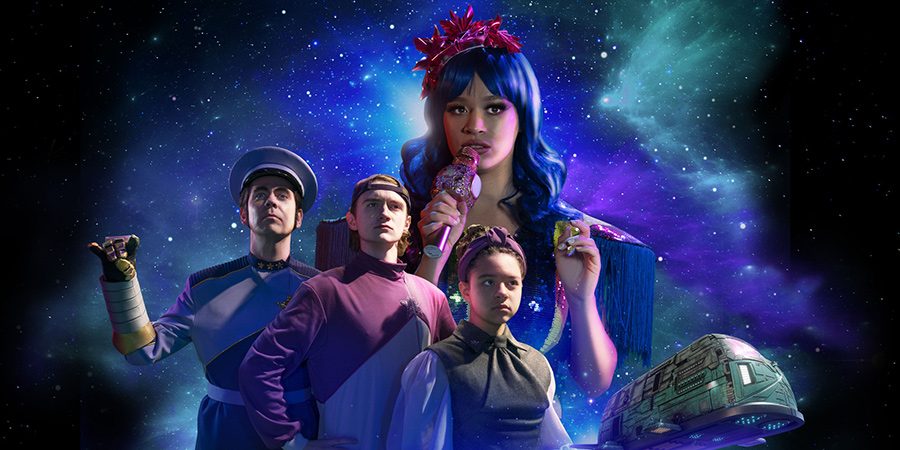 Singer Molly Rainford will star in Nova Jones, a CBBC comedy adventure series about an 18-year-old pop star undertaking a concert tour throughout the galaxy.
Rainford appeared on the 2012 series of Britain's Got Talent. Aged 11 at the time, she made it through to the final. She has since released pop tracks including Commitment and Sign Your Name. She has also presented CBBC's entertainment show Friday Download and guest starred in CBBC sitcom Millie Inbetween.
The 10-part Nova Jones also features Grace Barkley as Nora's 12-year-old sister. McLaren may be younger, but she is the more mature of the siblings.
CBBC says: "With original music throughout, Nova Jones oozes talent and makes an impact with her out-of-this-world fashion in the quirky comedy. Whilst Nova is playing sell-out gigs to her legions of fans all across the universe, it's up to McLaren to organise her superstar big sister's tour schedule, her many moods and to untangle the various knotty situations that Nova gets them into!
"From intense chart battles to monsters on the loose, from confronting a space troll to helping a talking plant save the environment - the universe offers up an infinitely crazy set of problems for a hard-working legend and her even-harder working sister."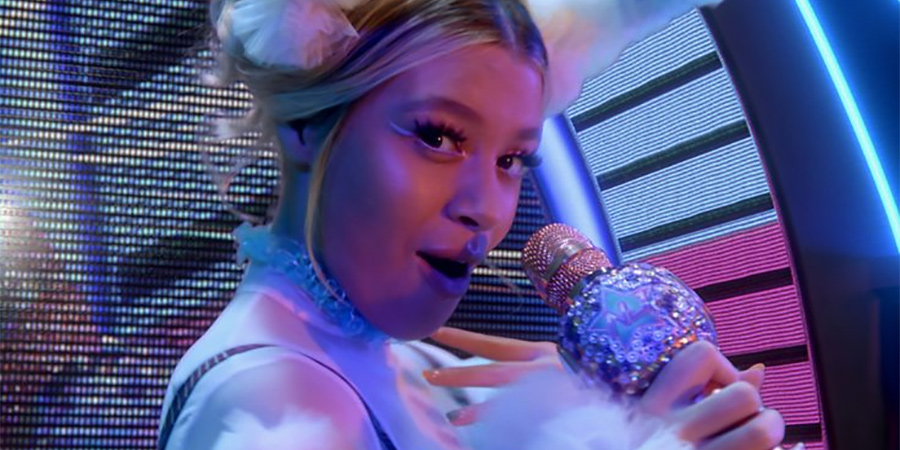 Also travelling the universe on board the Jefferson Spaceship are The Captain (John Lynn) and his robot arm named Digit, his excitable companion Sid (David Byrne), Kid Songwriter (Samuel Palliser Kehoe), messy baby / culinary genius Chef Din-Dins (Ace Bradley Donaldson) and a crew of colourful aliens. On their travels they come across showbiz journalist Bobbles Smithsonian (Christina Bennington), pop rival Johnarchy (Luke Coughlan), his manager Malcolm (Charlie Reid) and the host of Universe Has Talent (Kevin McGahern).
Molly Rainford comments: "Nova Jones is definitely a lovable diva, and playing her is a dream come true! Performing super catchy tunes in sparkly costumes is so much fun. It's a pleasure to be a part of the Jefferson crew!"
Nova Jones launches on CBBC and BBC iPlayer this September.
---
For updates, click the button below.
Share this page