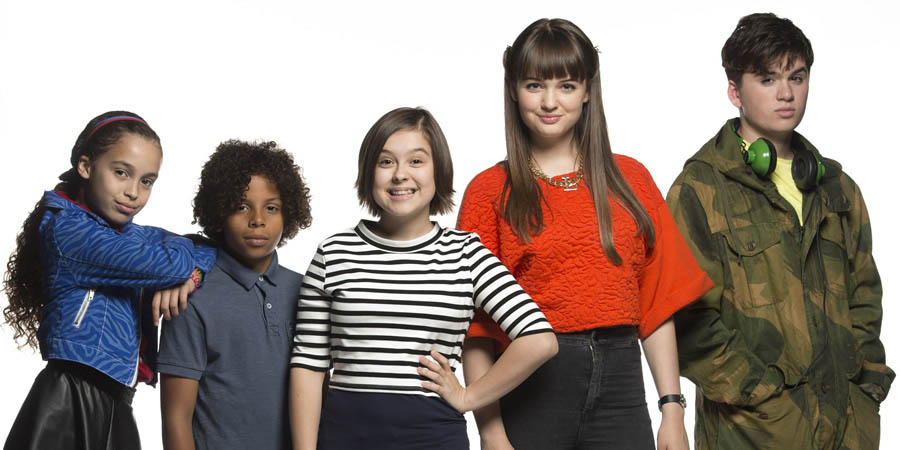 Genre

Sitcom

Broadcast

Channel

Episodes

Creators

Starring

Millie Innes, Tallulah Greive, Hannah Jane Fox, James Bachman, Richard Lumsden, Jeremy Edwards, Jaye Jacobs, Theo Stevenson and others

Writer

Directors

Fraser MacDonald, Angie De Chastelai Smith, Diarmuid Goggins, Dez McCarthy, Terry Loane and Simon Hynd

Producers
Family sitcom for CBBC. Poignant and funny in equal measure, the show tells the story of a young girl whose parents have split up.
Millie loves the upsides of her new family set-up - two chances to celebrate Christmas, two birthdays, and two bedrooms. However, the downsides are more tricky to come to terms with, as her parents start new relationships - those new partners have kids... and it looks like they all want to move in!
Production company

Also known as

The Millie Show (Working title)

Soundtrack

Filmed in Dumbarton.

Laugh track

None
Broadcast details
First broadcast

Wednesday 1st October 2014 on CBBC at 5pm

Last new broadcast

Wednesday 12th December 2018 on CBBC at 5pm

Upcoming repeats

Specials Episode 1: Tuesday at 5pm on CBBC
Specials Episode 1: Wednesday 29th September at 8:30pm on CBBC