ITV: Black Comedy Legends
ITV to document 'Black Comedy Legends'
ITV will broadcast a programme about black comedians in Britain
The one-off documentary Black Comedy Legends is to air in October
It will coincide with Black History Month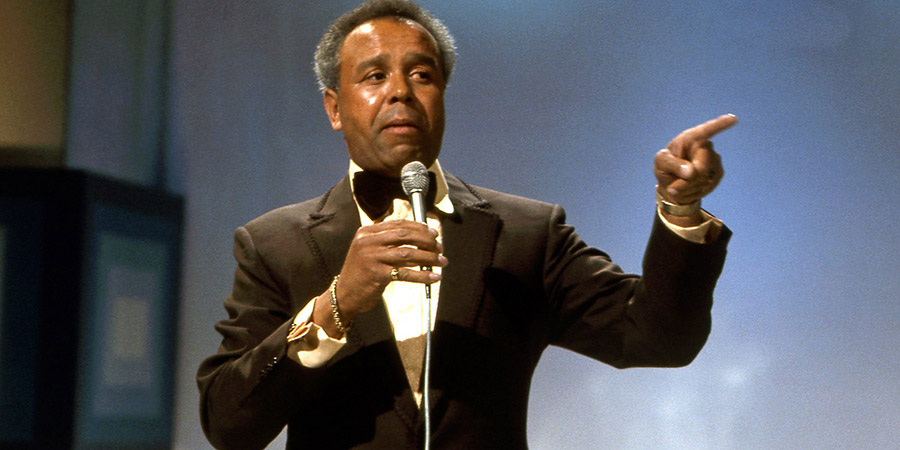 ITV is to broadcast an hour-long documentary about black comedians.
Black Comedy Legends will "look back on some of the greatest and sometimes forgotten black comedy legends of our time".
The programme will air during October, Black History Month. British Comedy Guide understands it is a fast-turnaround production, only commissioned within the last 6 weeks.
Producers Big Deal Films explain: "Through a combination of nostalgic archive footage and star interviews, we'll find out about the greatest black comics, from the first breakout black comic, Yorkshireman Charlie Williams [pictured], to today's rising stars, such as Michaela Coel and genre-defining shows from Desmond's to The Real McCoy.
"This celebration of pioneering stars will draw our focus from their work to the present day to offer an insight into the legacy of decades of comedy talent that has touched the new generation of black comedians who are now shaping the future."
---
For updates, click the buttons below.
Share this page