Two Doors Down Series 4
Two Doors Down Series 4 confirmed
Two Doors Down is to return to BBC Two for a fourth series
Filming is due to start very soon, with the six new episodes expected to be shown on TV in early 2019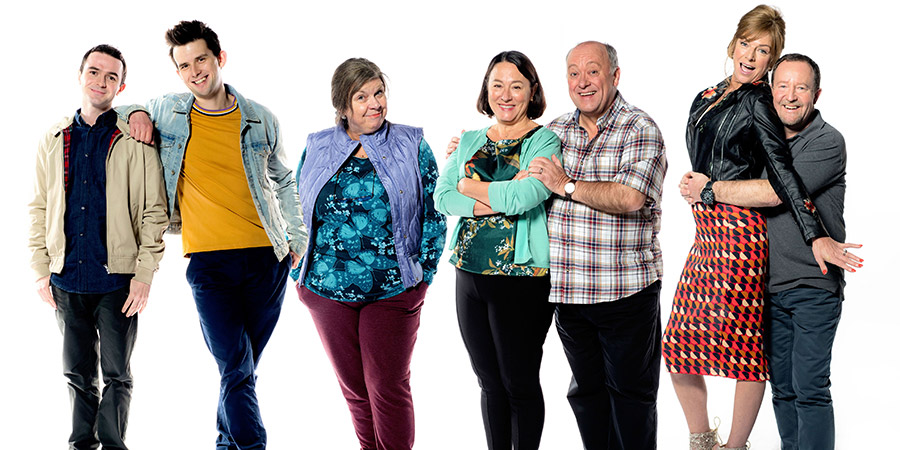 British Comedy Guide can reveal that BBC Two comedy Two Doors Down is to return for a fourth series.
The sitcom, written by Simon Carlyle and Gregor Sharp, centres around a group of neighbours living in a crescent in Scotland.
All the key cast from the last series are expected to return for six more episodes. Arabella Weir and Alex Norton will again play the put-upon married couple Beth and Eric, with Doon Mackichan and Jonathan Watson as their party-loving neighbours Cathy and Colin. Elaine C. Smith portrays lazy neighbour Christine; with Jamie Quinn as Ian, Beth and Eric's son; and Kieran Hodgson as Ian's boyfriend Gordon.
The BBC confirmed to British Comedy Guide today that filming on Series 4 will start very soon in Glasgow. Director Sasha Ransome will oversee filming again.
Series 3, which was broadcast in January, opened with 1.33 million viewers, based on overnight figures.
The final episode of the run focused around a storyline in which new neighbours moved in across the road from Beth and Eric. It has not yet clear whether Michelle and Alan - played by Joy McAvoy and Graeme Stevely - will appear in the new episodes. In an interview with The Sun in March Stevely, who is also known as the wrestler Grado, said he's a big fan of the sitcom and would love to see his character return.
Two Doors Down, which started off on the radio, was commissioned for TV as a one-off hour-long episode for New Year's Eve 2013. But, with the episode proving popular, it was then re-modelled in to a half-hour sitcom. Speaking in a British Comedy Guide interview earlier this year, Carlyle said: "We genuinely thought we were just getting the chance to do a one-off with the characters we'd always wanted to write for. When we got a series commission it was a very pleasant surprise."
Two Doors Down Series 4 is expected to be shown on BBC Two in early 2019. Further details will be revealed nearer the time.
---
For updates, click the button below.
Share this page