Two Doors Down, the sitcom written by Simon Carlyle and Gregor Sharp, is back for a third series. We talk to Simon to find out the latest.
Series 3 of Two Doors Down is here. Back when you were writing the 2013 one-off special, did you ever think it'd be running and running like this?
No - we had no idea! We genuinely thought we were just getting the chance to do a one-off with the characters we'd always wanted to write for. When we got a series commission it was a very pleasant surprise!
What can we expect from the new series?
All the Scottish stuff - swearing, laughing... swearing, laughing. No, we've tried to play some dramatic moments so we can enjoy a bit of real life with a few of the characters and then also to do some of the silly stuff which we love, like people falling over, and subjecting Alex Norton's character to embarrassing medical procedures (thank you Alex for your patience!)
There's a couple of cast alterations for this run, which we first got a hint of in the recent Christmas special. How much notice did you have that you'd need to be adjusting your scripts?
Well, not as much as you'd like. These things are just things you can't plan for - availability changes, jobs clash and you have to work round it. While we're sad to say goodbye to Harki Bhambra, Kieran Hodgson is a phenomenally talented performer and we're really lucky to have him in the line-up.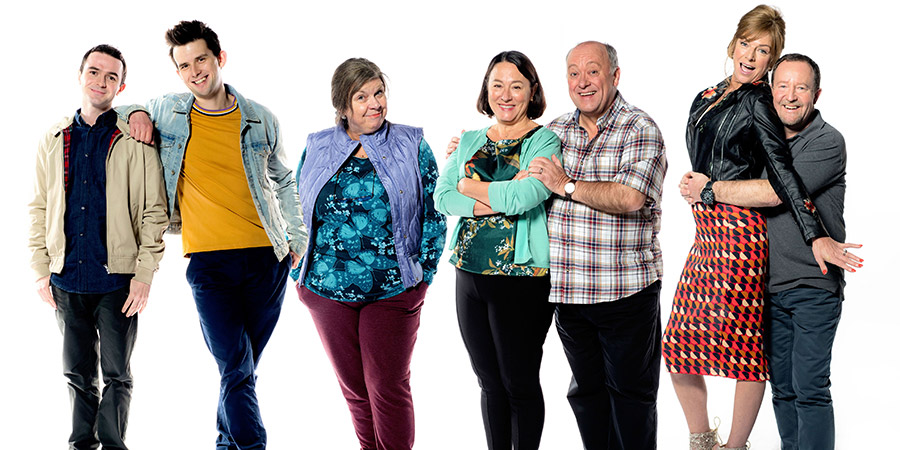 How did you first get started in your writing career? Any tips for new writers?
Tips? DON'T DO IT! hahah. I fell in to it - in hindsight, I think I wanted to do it, but it wasn't a conscious choice.
I'd probably advise people to begin by writing in the voice of the characters they want to write for. I didn't do sketch first and regret missing out on learning the discipline of "what's the comedy of the scene" that that can give you.
Maybe this is like asking a parent to pick a best child, but do you have a particular favourite character to write for?
It changes day by day - sometimes you're really in the groove with one and not the other, and so on. I have to say, I do enjoy heaping stuff on Beth and making life difficult for her. Arabella Weir handles that dynamic really well, so it's fun knowing what you're going to throw at her.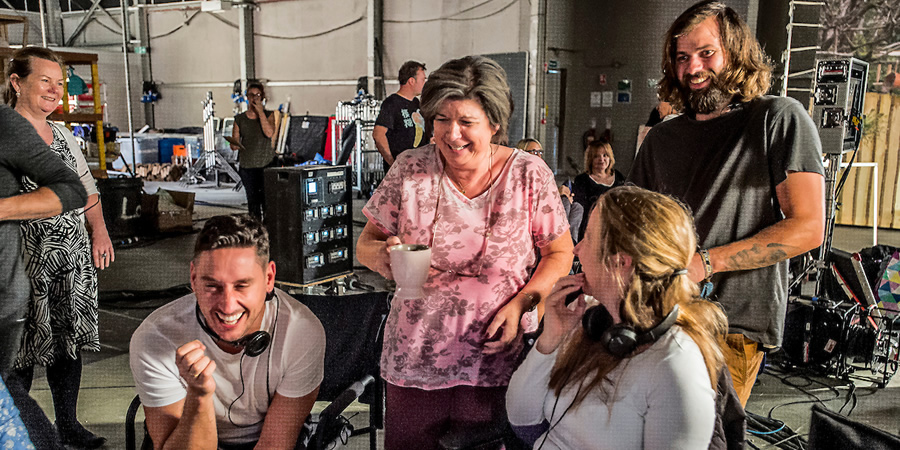 Two Doors Down is one of only a few current comedies set in Scotland that is broadcast nationwide. How important to you is it the show is set in Scotland?
Scotland is unique but there are many areas in the UK with a set of characters like this. So it's one of those curious ones of it being crucial yet, in other respects, it could easily be a slice of life in Liverpool for example.
Do you think the premise could run and run? Might we one day see a Series 10 for example?
What are you trying to do to me?!?