Joe Lycett's Got Your Back
Joe Lycett gets C4 consumer rights pilot
Joe Lycett has been signed up to host a new comedy show about consumer rights
A pilot for Joe Lycett's Got Your Back is to be filmed shortly
It will "feature stories relating to consumer issues and go undercover in Joe's quest for consumer justice"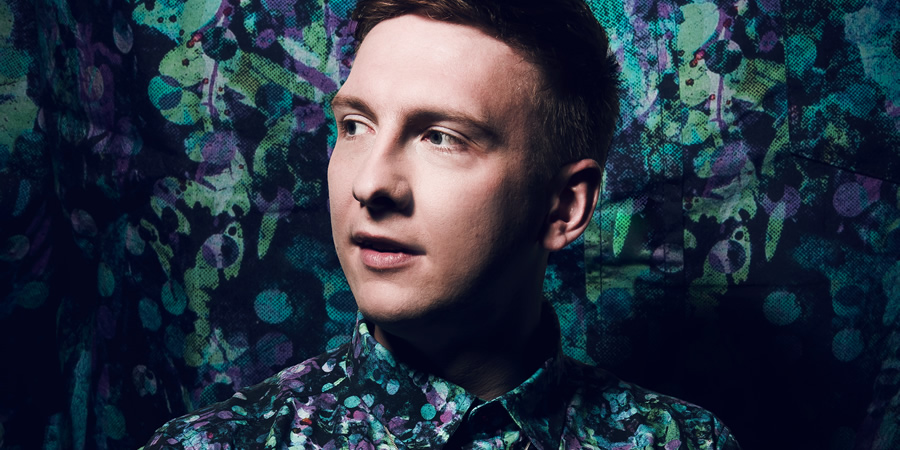 Joe Lycett will host a new comedy pilot for Channel 4, the broadcaster has announced.
Having become known for escalating battles with officials as he lodges complaints and talks his way out of an array of sticky situations, including an infamous parking fine, the pilot will see him "dish out a hilarious dose of consumer justice on behalf of the people of the UK".
Channel 4 say: "Joe Lycett is turning his hand to helping out the great British public with all their consumer complaints.
"Consumer expert Katie Morley and tech expert Mark Silcox will join Joe in the studio, while secret weapon Ninette will be out and about 'testing' a range of advertising claims."
The pilot will cover a range of consumer gripes, feature stories relating to consumer issues and go undercover in Joe's quest for consumer justice. It was previously reported in March, under the working title The Naughty Step.
Joe says: "Having spent most of my life sending arsey emails to companies and local councils it is a great treat to now have an amazing crack team to escalate my consumer rights fight and needlessly waste corporate time. If you've been scammed, messed about by a company, or just want to contest a parking fine, then worry not: I've got your back."
Commissioner Sarah Lazenby adds: "Joe Lycett is a rare talent, who manages to publicly lampoon everyone from parking wardens to Donald Trump with wit, warmth and utter charm. His infamous tirades against petty injustices are totally on point and we're delighted to be piloting his uniquely authored consumer show for Channel 4."
Emily Hudd, Joint Managing Director of production company Rumpus Media, says: "Joe is so tenacious he would probably be fighting the good fight on behalf of the British public whether we were making a show or not. He's a brilliant talent and we're thrilled to be working with him and Channel 4 on this project."
It is not currently known if the pilot will be broadcast or not.
Joe is currently in the middle of live tour I'm About To Lose Control And I Think Joe Lycett. Tickets are available from SeeTickets and Ticketmaster.
Parsnips, Buttered, a book including many of Joe's complaints and rails against bureaucracy, is out now.
---
For updates, click the button below.
Dear Reader,
Life is hard. We are a bombarded generation: Facebook, billboards, Twitter, Instagram, taxes, newspapers, watches monitoring our sleep, apps that read our pulse, terrorism. There's such an onslaught to the senses these days it's a marvel any of us manage to get out of bed. I love bed.
While we are overwhelmed and confused by the miasmic cloud of information, there are those that seek to take advantage: there are parking fines, hate Tweets, Nigerian email scams and Christmas newsletters from old school friends about their ugly kids. And just as we're getting round to doing something about it, we're distracted again.
I, Joe Lycett, comedian, wordsmith, and professional complainer, am here to help. During my short life of doing largely nothing I've discovered solutions to many of life's problems, which I impart to you, dear Reader. Containing a centurion of complaint letters to unsuspecting celebrities, companies and anyone brave enough to clog up my phone, as well as illustrations, one-liners, jokes and life hacks, this little gem offers you a collection of tips and advice* for all manner of modern woe. By the time you have finished reading this book you will have learnt how to:
- Reverse a parking fine
- Manipulate the tabloid press
- Navigate social media
- Respond to hate mail
- Out-weird internet trolls
- Contest a so-called ripe avocado
- Send the perfect Christmas newsletter
- Defeat ISIS
- Take down multi-national companies
AND MUCH, MUCH MORE!
* If you are looking for guidance with taxes, quitting smoking, moving house, love, divorce, education, healthcare or anything actually important may I recommend speaking to friends or family members and not consulting a book by a comedian who eats halloumi at least twice a day.
First published: Thursday 20th October 2016
It looks like you're in the US? Fear not! Almost everything can still be ordered.
Amazon UK
deliver internationally,
Amazon.com
carries many items separately, or you can look out for US/Canadian flags on our product listings for direct links.
If ordering from a UK store, please note that you are in Region 1 (DVD)/Region A (Blu-ray), whilst the UK is in Region 2/B, respectively. This means that many - but by no means all - may fail to play. Look for products marked "Region free", "All regions", "Region 0" or "Multi-region". Blu-rays may also be marked "Region A/B/C", or variations thereof. You may also check whether your DVD/Blu-ray player supports multi-region playback (also referred to as "region free"), or whether it can be set to do so. There should, of course, be no problems with books, CDs, or other physical items.
More advice & help on importing
Share this page