Lee Mack's game show
Lee Mack to host new comedy game show
Lee Mack is to host the pilot episode of a new TV comedy game show called First & Last
The idea is that contestants must not come first in the game, but they mustn't come last either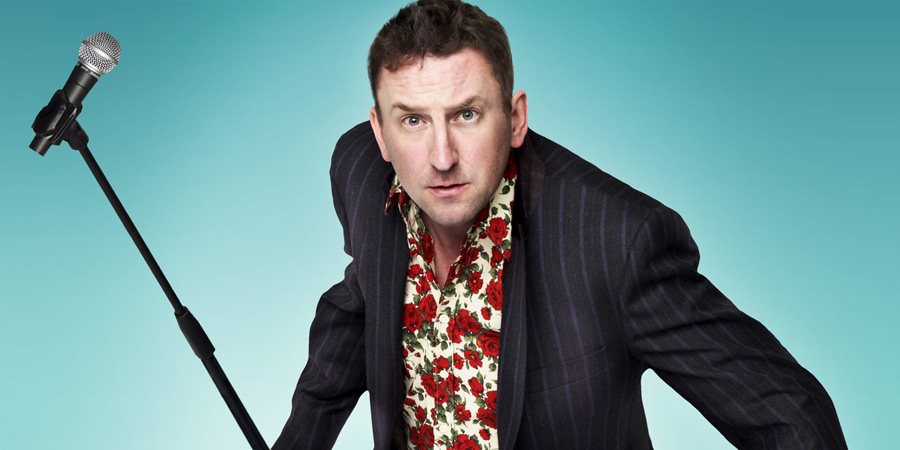 Lee Mack is to host a new TV comedy show.
First & Last, which is currently in the early stages of development, is described as an "ingeniously simple comedy game show".
The producers explain: "Lee Mack put members of the public through a succession of hilarious and imaginative rounds, all of which have the same simple premise - you mustn't come first and you mustn't come last. Because if you do, you're eliminated from the game."
They add: "Eleven players start the show. A wide range of funny, skill and judgement based games stand between them and a big cash prize."
It's not currently known which channel the format is being developed for.
A run-through to test the show is due to be recorded at Pinewood Studios on Wednesday 11th April. Free tickets
Series 9 of Lee Mack's sitcom is currently airing on BBC One on Thursday nights. He is now writing Series 10 and recently revealed the next series - which will air in 2019 - will feature an episode broadcast live.
Mack's next job is performing alongside his Would I Lie To You? co-stars Rob Brydon and David Mitchell at a series of sold-out dates in Cheltenham.
Further details about First & Last, including whether the pilot will be shown on TV, are expected to be revealed in due course.
---
For updates, click the button below.
Share this page