Motherland Series 2
Motherland to return for Series 2
BBC sitcom Motherland is to return for a second series
Sharon Horgan said in an interview "it's a bit of a logistical nightmare" but "we're working it out, for sure"
The new series is expected to be written and filmed later this year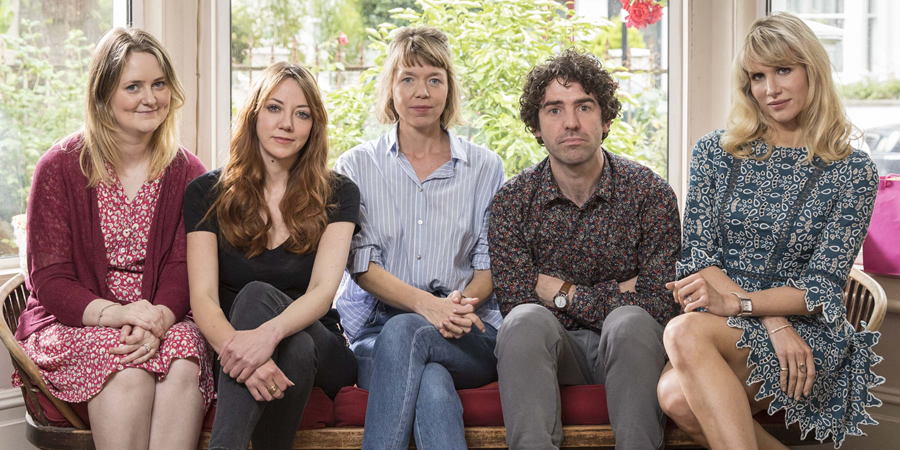 Motherland, the BBC Two sitcom about a group of parents, is to return for a second series.
The news has yet to be officially confirmed by the BBC, but in an interview with Digital Spy co-writer Sharon Horgan confirmed that more scripts are planned.
Motherland - which is written by Horgan, Holly Walsh, Graham Linehan and Helen Linehan - started life as a pilot in 2016. The first series, which was broadcast in November, was a hit, proving popular on BBC iPlayer where it was released as a box set, and on BBC Two, where it became one of the channel's most watched sitcoms of 2017.
The comedy stars Anna Maxwell-Martin, Diane Morgan, Paul Ready, Lucy Punch and Philippa Dunne. All are expected to return for the new episodes, alongside other actors.
Horgan told Digital Spy that she was keen to explore different types of parenting in the next series. "We definitely want to get a few more mums in there. We represented as many types without them feeling like types as we could, but I think there's more out there to explore and so many great comedy actresses to play those roles as well. It's like being a kid with a bunch of toys, it's the best thing ever."
Horgan, who is currently starring in new film Game Night, is also working on the next series of Catastrophe for Channel 4. Speaking about the challenges of writing the scripts for Motherland, she said: "It's a bit of a logistical nightmare because there's quite a few writers on it so just getting us together and available at the same time but we're working it out, for sure."
Further details about Series 2 of Motherland are expected in due course. It is expected to be written and filmed later this year.
---
For updates, click the button below.
Share this page