Nick Helm food series
Nick Helm to present food-based TV travel series
Nick Helm is to star in a new show for Dave which is described as "part food show, part sitcom, part reality"
Eat Your Heart Out With Nick Helm will see the comedian taking a "culinary journey" around the UK and Europe
The 16-part series starts on Dave on Thursday 24th August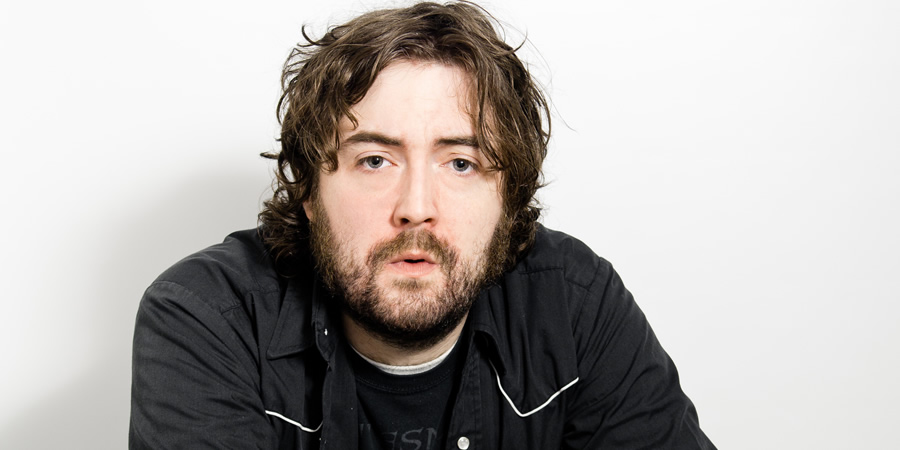 Actor and stand-up Nick Helm is to star in a new show for UKTV channel Dave called Eat Your Heart Out With Nick Helm.
The 16-part series, described as "a highly personal culinary journey around the UK and Europe", will blend reality with sitcom elements.
Creators explain the format as follows: "Nick loves food and can't quite believe that Dave has invited him to make a show all about food and what it means to him. But when his girlfriend dumps him at the start of the series, Nick must come to terms with his newfound single status whilst making his new show - visiting one city at a time, finding food, eating food and sharing it with the new acquaintances and old friends he meets along the way."
Nick Helm says: "I've always had a love of people, food and food shows and making this one was deeply personal to me. Not only did I get to meet some of my heroes, but I got to work with and eat with some of my oldest and closest friends, favourite comedians and David Trent. I think the team and I have managed to make a show that puts a fresh, funny and entertaining spin on a familiar format whilst at the same time showcasing the joy, passion and personalities that go into creating some of the delicious food that this world has to offer."
The channel explains: "Soho, Leeds, Berlin, Paris, Glasgow, Essex and Brighton are just some of the places he'll venture to on his food odyssey. From the dinner tables of unsung home cooks to cafes, from restaurants to hidden bars, street eats and food trucks, Nick dives in and tries everything. Except eggs. He hates eggs. Who knows. Maybe, just maybe, by the end of the series he'll have eaten himself better."
The series has been created and executive produced by Simon Goodman. He says: "This show is about how there is more to food than just how it looks on Instagram. A great plate of food can unite strangers, reconnect old friends and help people follow their dreams. It's also given Nick Helm a reason to get up in the morning."
Iain Coyle, UKTV senior commissioning editor, adds: "I'm really proud of this show, it's a unique mix - part food show, part sitcom, part reality and it's proper funny. A really warm and clever bit of telly and a real credit to Nick and the production team."
Eat Your Heart Out With Nick Helm will start on Dave on Thursday 24th August at 8pm.
From Tuesday (18th July), Dave will begin a re-run of Uncle - the BBC Three sitcom Nick Helm starred in - from the first episode.
---
For updates, click the button below.
Share this page