BBC Three to record stand-up specials
BBC Three to record stand-up specials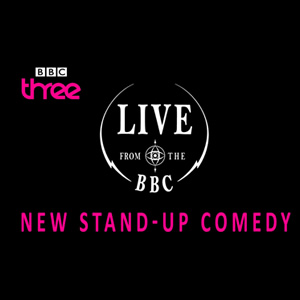 BBC Three has commissioned a series of stand-up specials.
The shows, which will go under the title of Live From The BBC, will aim to showcase "the most exciting talent from the British comedy scene".
Six episodes will be filmed in front of a live audience this month, featuring comics including Sofie Hagen, James Acaster, Nish Kumar and Felicity Ward.
Producers have planned five recordings across Friday 13th, Saturday 14th and Sunday 15th November at the BBC's iconic and intimate Radio Theatre venue at Broadcasting House in central London.
The BBC says: "This is a chance to see some of the hottest new comedians currently on the circuit perform at the iconic BBC Radio Theatre."
Tilusha Ghelani, Assistant Commissioner BBC Comedy, said: "BBC Three is backing new talent and showcasing some of this country's best performers as this thrilling new series commission demonstrates. Filming in the BBC's very own Radio Theatre is a nod to the BBC's rich comedy heritage."
Jonathan Blyth, BBC Worldwide's Commercial Director for Comedy, said: "Succession planning in comedy is no laughing matter, which is why we thought this was a great way of nurturing the next Bishop, Hart or Fielding - and finding new audiences and platforms for their talents. This show will give British and international viewers a unique glimpse of the emerging extractors of belly-aches!"
Damian Kavanagh, Controller of BBC Three, adds: "BBC Three was, is and will always be the home of original British comedy."
It is not clear if the episodes will be broadcast on television or become internet specials for the channel. The BBC Trust is expected to announce within the next fortnight whether plans to close the channel and relaunch it as a sub-brand within the BBC iPlayer on-demand internet service should go ahead.
The logo revealed for new the format incorporates parts of the BBC's first on-air logo. Nicknamed "the bat's wings", the branding was first used on the BBC in the early 1950s until the first variant of the now familiar 'BBC blocks' logo was introduced in 1958.
Live From The BBC will not be BBC Three's first stand-up showcase. It has previously broadcast shows such as Edinburgh Comedy Fest Live, 28 Acts In 28 Minutes, and Seann Walsh's Late Night Comedy Spectacular.
Meanwhile, elsewhere on the BBC, Live At The Apollo - which is often repeated on BBC Three - is moving from BBC One to BBC Two for its latest series, which starts next week, to allow it to be "edgier".
To apply to be in the audience of one of the Live From The BBC recordings, see our free tickets page
Story updated with additional information on Thursday 12th November.
Share this page