Comedy Central reveal Russell Howard's new show
Comedy Central reveal Russell Howard's new show
---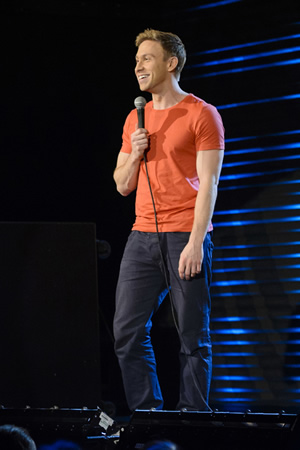 Comedy Central has revealed more details about the first of Russell Howard's new shows for them.
Russell Howard's Stand Up Central will feature a stand-up performance by the host and two guests in each of the ten episodes.
Producers confirm: "Written and presented by the hugely popular comedian, the series is being filmed in front of a live audience at the intimate and legendary Electric Ballroom in Camden, featuring performances from Russell, as well as two handpicked stand-up guests each episode.
"In addition to performing new and exclusive material, Russell will delve into questions from viewers on social media and interact with members of the audience."
Howard is now reportedly the most popular UK comedian on Facebook, with over 3.1 million fans on the platform. He also has over a million followers on Twitter.
Jill Offman from Comedy Central comments: "Ever since I saw Russell Howard's live stand-up show five years ago, it has been my dream to get him on Comedy Central. The whole team loves his work and he has massive appeal with our audience."
The star says: "I'm really looking forward to hosting the show. We've got loads of great new comics on and... It's also quite close to my house."
The comedians booked to appear on the show include Doc Brown, Roisin Conaty, Rob Delaney, Carl Donnelly, Nick Helm, Alex Horne, Andrew Maxwell, Sara Pascoe, Katherine Ryan and Joe Wilkinson.
Russell Howard's Stand Up Central is the first of two formats Howard will present for Comedy Central, having signed a deal with the network last year. The channel's second commission is described as an "adventure comedy" that follows the comedian on his next international tour.
Comedy Central say: "In addition to watching him perform in front of an international audience, viewers will have the chance to get to know the man behind the jokes as they follow him on the road, witnessing his interactions with the array of colourful characters he meets as he travels across the country."
Russell Howard's Stand Up Central will launch on Comedy Central in late April. The comedian will also be presenting another series of Russell Howard's Good News on BBC Two soon, and is set to film a comedy drama for BBC Two in May that is loosely based on his childhood.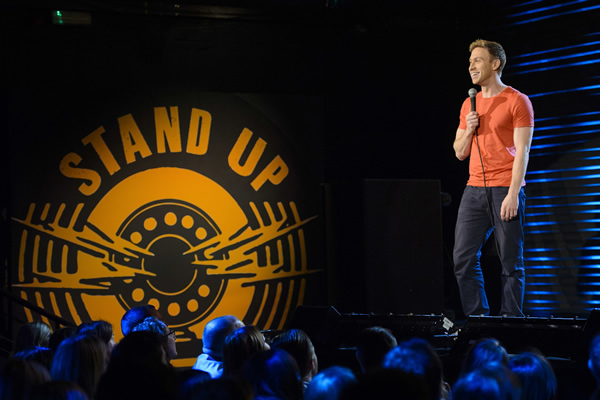 Share this page