BBC confirms new comedy That Puppet Game Show
BBC confirms new comedy That Puppet Game Show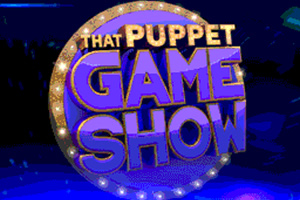 Details have been revealed today about the new BBC comedy-entertainment project involving The Jim Henson Company, the outfit that created The Muppets.
It is now known the series will be titled That Puppet Game Show and involve a mix of celebrity challenges and sitcom elements. The show is set to be screened on Saturday nights on BBC One later in the year.
Described as "a Saturday night show like no other", each week That Puppet Game Show involves two 'top name' celebrities being "plunged into a unique world of puppet comedy and madcap games."
The BBC explains the format as follows: "As the only humans who appear on the show, the celeb contestants will be going head to head in a number of games, hoping to win £10,000 for their chosen charity. They'll compete in subjects such as sport, science, celebrity, nature, music and mental agility. Each of the games is run and hosted by a different puppet character, who is an 'expert' in their field."
Brian Henson, the son of famous puppeteer Jim Henson, is acting as lead puppeteer on the project, with the characters created by Jim Henson's Creature Shop in Los Angeles.
The eight episodes will also feature scripted 'behind-the-scenes' action. This is explained as follows: "In a unique twist, That Puppet Game Show is the first gameshow to include a backstage sitcom. It features all the puppet characters that we've met onstage and more, like the producer Mancie and the bullish Show Executive, Udders McGhee."
Producers say: "Combining the comedy traditions of The Jim Henson Company and a top celebrity based gameshow ensures that this will be an amazing event, not to be missed!"
The format was piloted last July under the title No Strings Attached, with Danny Baker named as the head writer, and Dara O Briain and Charlotte Church as the guests. At the time, BBC Entertainment's Derek McLean said: "We are delighted and honoured to be providing both desk-space and an original idea to such a powerful array of showbiz talent, in what promises to be the longest credit roller in history."
Due to the time and complexity involved in filming the puppets, each episode is filmed in a closed studio. The BBC is now looking for audiences to attend screenings of the finished show between June and August, for the recording of their laughter.
Screenings will be held at the BBC Radio Theatre in central London on Saturdays 22nd June, 13th July, 20th July and 3rd August. To apply, visit our free tickets page
Share this page