Win a Mortimer & Whitehouse Gone Fishing DVD box set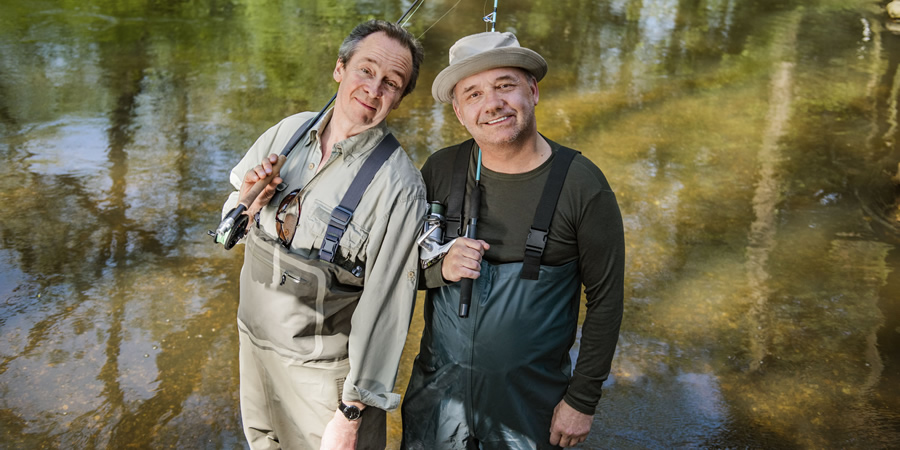 The first two series of the much-loved Mortimer & Whitehouse Gone Fishing are coming to DVD. In this hilarious and heart-warming series, following their life-changing heart surgeries comedy legends and lifelong friends Bob Mortimer and Paul Whitehouse embark on a relaxing yet epic journey around Britain, eating great food, discussing life and death, and attempting to catch some of the nation's iconic fish.
Bob is a keen apprentice and eager to learn, while experienced angler Paul has his patience tested time and again as he tries to teach Bob the rules of the river.
Set against the backdrop of the stunning British countryside, Mortimer & Whitehouse Gone Fishing shows two comedy giants in their element and as you've never seen them before.
Mortimer & Whitehouse Gone Fishing Series One & Two Boxset, is available on DVD & Digital from 11th November. Order