See Also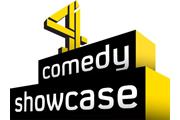 Here is a guide to the six comedy pilots that made up Channel 4's 2009 Comedy Showcase season.
Satirical Channel 4 series thatpurports to tell the true stories behind the world's biggest celebrity stars.
Stylish, original and uninhibited Emmy award-winning sketch show starring Fiona Allen, Doon Mackichan and Sally Phillips.
An all-woman radio sketch show from some of the writers behind Smack the Pony.
A sitcom revolving around the unusual lives of four women - man-hungry Mel, mother Lucy, wannabe mum Jo and bossy Alex.