Cunk On... Merchandise
In the olden days, people used to learn about things from encyclopedias.
And that was really good, because you could read it, and learn it, then you could stop worrying about thinking. But now, with the internet and more people and science and research, there's just too much knowledge -...
Comedy starring Diane Morgan as the earnest but sceptical Philomena Cunk. Philomena knows absolutely nothing about Shakespeare but that won't stop her presenting a ground-breaking documentary about him.
This product has been discontinued.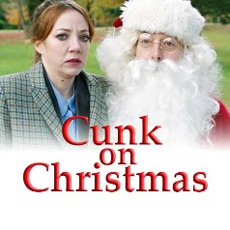 Diane Morgan returns as the earnest yet sceptical Philomena Cunk, this time exploring the traditions and trappings of Christmas, including pagan festivals, the Nativity and 'Sir Charles Dickings'
This product has been discontinued.