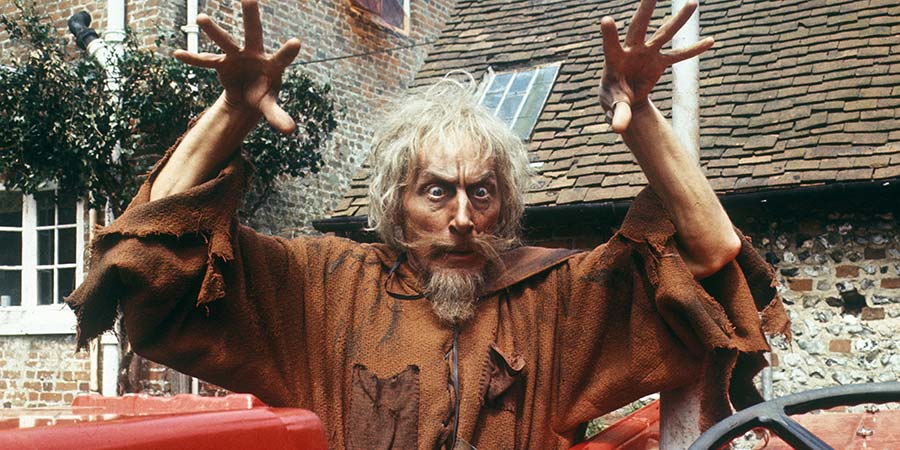 Genre

Comedy Drama

Broadcast

Channel

Episodes

26 (2 series)

Star
Catweazle, a lonely eccentric dabbling in magic, first appears in Norman England and by accident jumps through history into the present day.
He faces the modern world with no more than the clothes he stands up in - a ragged cloak, a charmed ring, Adamcos, his magic witch knife - and in his head the half-forgotten jingling of ancient spells.
Hiding in a deserted water tower that he calls Castle Saburac, he rediscovers Touchwood, his pet toad, from which he takes a limited amount of comfort, and it's not long before he befriends a 14 year-old boy, Carrot; but Catweazle's main purpose in life continues to be finding a way back to his own time...
Production company
Broadcast details
First broadcast

Sunday 15th February 1970 on ITV at 5:30pm

Last new broadcast

Sunday 4th April 1971 on ITV at 5:35pm

Length of episodes

30 minutes

Last repeat

Tuesday 23rd March 2021 at 10:00am on TPTV
Website links